"Hamilton," the musical about history is making history
"Hamilton" the musical has taken over Chicago. From homecoming proposals to classroom lessons, it's clear that the modern musical about America's founding fathers is reviving interest in theater among students and teachers.
Naperville North department chair of Fine Arts Nick Janssen has seen a renewed appreciation for fine arts in modern culture.
"It's a show that resonates with a broad audience, from older patrons that appreciate the historical significance of the plot, to young non-theatre fans that appreciate the fresh musical style and urban feel of the production. All can find a reason to see the production," said Janssen.
"Hamilton" is an original musical composed and written by Lin-Manuel Miranda. It started up in the Public Theater off-Broadway before entering Broadway in the Richard Rodgers Theater just seven months later. Miranda starred in the show and gained the respect of countless celebrities appearing in New York, including Beyoncé, Meryl Streep and even President Barack Obama. Interest quickly spread to the mainstream media, which is rare among Broadway musicals.
Students report that "Hamilton" is applicable to classes offered at NNHS such as American Government and US History, and isn't only entertainment. Songs like "Cabinet Battle #1," which explains his new debt plan after the late  1780s, and "Yorktown," which describes the final battle in the Revolutionary War, not only help students learn about the United States' foundation, but also add a new spin to the material.
Junior Sakuni Egodawatte believes the musical creates a fun atmosphere in classes that aren't always considered the most exciting, and actually enhances the learning experience.
"I know a lot of kids who have previously listened to Hamilton who are very good at remembering those facts for history tests," Egodawatte said.
"Hamilton" is currently showing at the Private Bank Theater in Chicago. Opening night was Sept. 27 for previews, and the show will be running tentatively until Sept. 17, 2017.
While the show is essentially the same as in New York, the cast for the Chicago show has changed. According to Broadway in Chicago, the cast now includes Tony award winners Karen Olivo playing Angelica Schuyler, and Joshua Henry playing Aaron Burr. The new cast leaves fans wondering if the show will still be the same.
According to Naperville North senior Jake Diaz, who attended "Hamilton" in Chicago, it was difficult to listen to the new cast perform with different musical choices, but it was still an amazing show.
Because of the quality, variety, and excitement this musical has, "Hamilton" is sure to stay. It has not only sparked a new interest in the fine arts, but also built itself into the lives of many students in many ways, creating an undeniable new culture within Naperville North
Leave a Comment
About the Contributors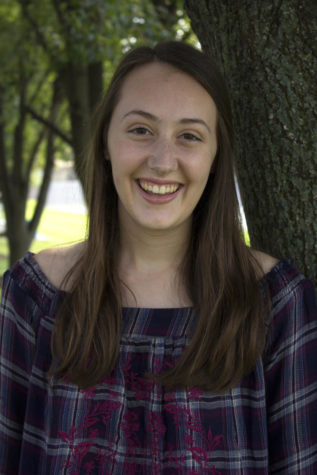 Audrey Iocca, Managing Editor
Audrey is a senior starting her second year on The North Star, and her first year as Managing Editor. She is looking forward to gaining valuable management...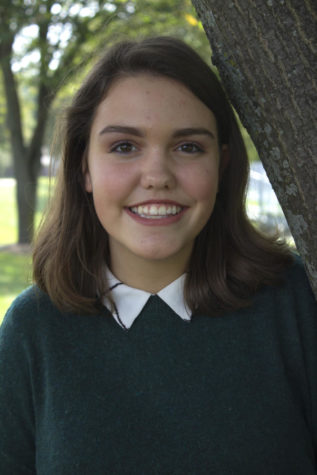 Hannah Jorstad, Editorials Editor
As a senior, Hannah is excited to be returning to The North Star for a second year. She looks forward to working with the multitude of opinions among staff...