Naperville ghost tour offers frights and history for the Halloween season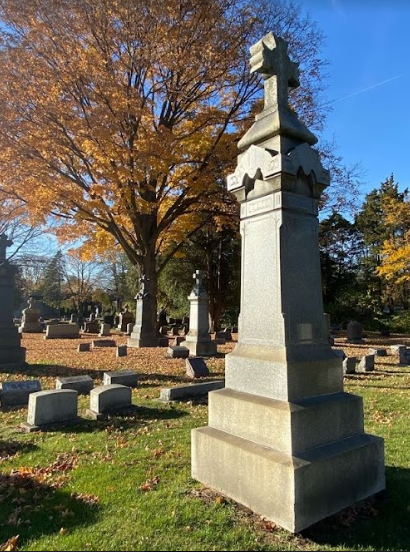 Naperville has an alleged longstanding and little-known haunted history, riddled with stories and legends including a train crash that killed 45 passengers in 1946 and a ghost bride said to have been stood up at Saints Peter and Paul Church's altar. If any of these stories pique your interest, a way to truly discover the spooky side of Naperville's history is through a local ghost tour. 
Kevin Frantz, who has led the Naperville Ghost Tour for over 15 years, has studied Naperville's haunted history in order to unearth the facts behind the city's legends. He explains that his passion for the paranormal was initially influenced by his field of study.
"What sparked my interest is that my degree is actually in biblical studies. And so I started to research Naperville's ghost stories and whatnot, just because I was interested in the spiritual side of things. And the stories just started to come out of the woodwork," Frantz said.
Frantz has investigated cases such as the home of a grave robber on Ellsworth St. and Van Buren Ave. who exhumed his deceased wife from the cemetery and a killer whose bones are missing from North Central College's archives. As Frantz investigated, he says that elements of truth to some local legends became more apparent.
"There were just so many stories that it turned out were actually a piece of Naperville history, and we found newspaper accounts or police reports for this kind of thing," Frantz said. 
Frantz's tour features these stories as well as views of eight haunted locations around the downtown Naperville area. He also shares Electronic Voice Phenomena (EVP) audio recordings of ghostly voices that he has captured, including those of President Abraham Lincoln and his wife Mary Todd, and displays photographs of apparitions as evidence of supposed paranormal activity. Each year's tour showcases different locations than the year before in order to create a new and memorable experience for guests. 
Naperville North senior Lauren Gignac attended the tour last October and says her experience was surprisingly interesting and enjoyable. 
"I would recommend the tour, because surprisingly it has a lot of Naperville history that you don't think you're going to find out…It's just a good time," Gignac said.
The tour offers more than just an educational and frightening experience; it allows guests to spend time with family and friends. Gignac says the night served to bring herself and her coworkers closer together.
"It was a meaningful hour or two to spend with my friends to get in the Halloween spirit. I think it's fun to believe in things you can't see or hear," said Gignac.
Despite the effort Frantz puts into the storytelling and evidence behind his tour, his goal is not simply to convince people that ghosts are real. 
"What I really want [guests] to walk away from the tour with is the belief that there's a lot more going on in the world than is visible to your eye," Frantz said.
Tickets for the Naperville Ghost Tour cost $20 per person. Tours run through October 30th.