Huskie Hygge: A new approach to mental health at NNHS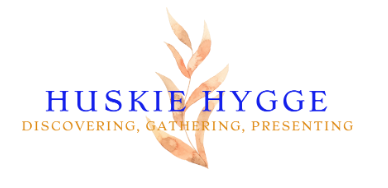 This school year, Naperville North High School implemented a new Social-Emotional Learning (SEL) technique called Huskie Hygge, aimed at improving the response to the mental and emotional needs of Naperville North students. 
The Huskie Hygge website (pronounced hyoo-guh) was activated at the beginning of the 2022-23 school year as an addition to the various mental health resources for NNHS students. Currently, it is a blog containing articles curated by NNHS staff that cover topics ranging from inner focus and meditation to managing your mental health throughout the school year. 
Deepak Santhiraj, a student social worker at North and contributor to Huskie Hygge, hopes for the resource to spark change and help students find belonging within NNHS. 
"We look at high school development. We write about self-identity, emotional regulation and reflecting on tough emotions. We're also looking at community development and how to build your sense of community and foster your sense of belonging," Santhiraj said.
The word 'hygge' originates from 16th century Danish writings. It means to live in an emotionally stable state of mind, associated with relaxation and comfort. Danish people consider this ideal a lifestyle rather than a  singular resource like the one North has implemented. In the Huskie Hygge program, the meaning is highlighted through content on the program's website, and Santhiraj hopes the site's impact will eventually evolve into lifestyle changes among its users. 
"The hope is that it goes from just content on a website to 'How can I relate it to my lifestyle?' and that would lead to some healthy discussions," Santhiraj said.
Ensuring that NNHS students have sufficient resources for their mental and emotional health has been an enduring mission of Naperville North faculty. Donnell Ausley, a student advocacy specialist at NNHS, believes that incorporating Huskie Hygge is one way that North can better support students' mental health in the building. 
"I think we need more time with the practices we currently have to open up an awareness to continue practicing mental health and adding the social-emotional behaviors inside and outside the classroom," Ausley said.
Huskie Hygge aims to provide advice and building blocks to make North a more supportive school. Although the site is not currently at its intended volume, Huskie Hygge's contributors hope it becomes more than a website eventually inspiring the entire North community with their content. Santhiraj says that making sure students have open minds and a willingness to grow is what's most important. 
"We want more healthy discussions to happen. If you're not willing to reflect honestly with yourself and adapt to other perspectives, then you're not really growing," Santhiraj said.