Huskie girls badminton defeats Metea Valley
The Naperville North Badminton team secured an important win against Metea Valley Monday night.
The girls badminton team (8-1) defeated the Mustangs by a final of 10 matches to three. 
The competition started with victories in doubles matches. The highlight of these fierce face-offs was played by sophomore Shannon Xu and senior Bhaavya Manikanda. They beat the Mustangs with a resounding score of 21-10 in the first set and 21- 8 in the second. Xu believes she owes the win to the positive mindset her and Manikanda shared. 
"I think my mentality going into the match was good because no matter if I won or lost I went out there and tried my best," Xu said. 
After a tough defeat in her doubles match, junior Bibiane Kan was able to bounce back and defeat her opponent in singles, 21-13 in the first set and 21-19 in the second. After her swift turn-around victory, Kan was proud of her performance.
"I think that I did a good job of figuring out her strengths and weaknesses and adapting to them," Kan said.
Senior Bhaavya Manikanda, who has medaled in every state tournament she has competed in, is hoping to end her senior season with a bang despite the changes posed by the pandemic.
"I'm definitely pretty sad but I'm glad that we at least got to have a season and I'm hoping to go out well," Manikanda said. 
The Huskies continue their season at home, Wednesday March 10 against Waubonsie Valley. It is scheduled to begin at 5:30 P.M.
About the Contributors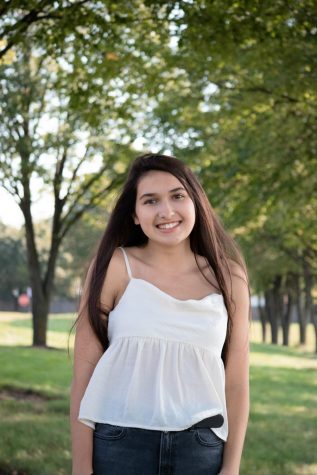 Maggie Berry, Assistant Sports Editor
Maggie Berry is a junior at Naperville North and is the Assistant Sports Editor for The North Star. She is looking forward to writing for all sports, but...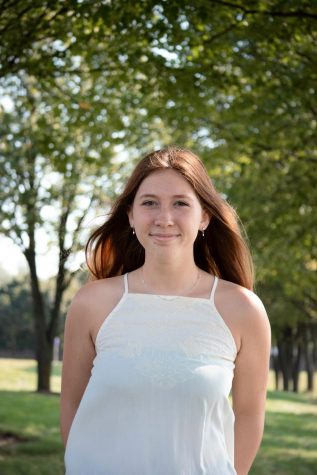 Grace Muckerheide, Staff Writer
Grace Muckerheide is a junior at Naperville North. She is looking forward to her first year writing for The North Star. She is interested in writing sports...