News break : Five feel-good stories from this week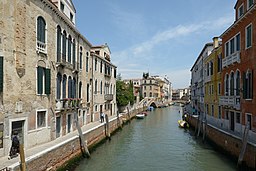 As the coronavirus pandemic spreads, it can be hard to feel optimistic. To keep your spirits up, here are five feel-good stories from this week.
1. Venice's water is clear for the first time in years
One positive of Italy's nationwide lockdown is that the country's air quality has improved. So much so, in fact, that the waterways of Venice are the clearest they have been in years. With less boat traffic than usual, the typically murky water is a shade of blue. Click here for a video.
2.  Penguins explore the Shedd Aquarium
While closed off to visitors, the Shedd Aquarium was able to give some of its animal inhabitants a special tour. On Tuesday, three lucky penguins had the chance to explore the Shedd's Amazon Rising exhibit, and seemed to be particularly fascinated with the freshwater fish. The museum brings in around two million visitors a year and plans to reopen to the public on March  29. For a video of the penguins, click here. 
3.  Quarantined Italians come together in song
Also in Italy, a scene of unity can be found in the balconies of those quarantined, where music has become a popular way to pass the time. Singer Maurizio Marchini serenaded the town of Florence with a balcony Opera performance, while a DJ in Palermo played an energetic set for his whole neighborhood. A video of residents in the northern Italian city of Turin doing "the Macarena" also gained traction on Twitter, reminding us that there is beauty even in the darkest of times. 
4.  Distilleries distributing hand sanitizer 
A more serious implication of COVID-19 is the skyrocketing price and lack of basic amenities like hand sanitizer. A Pennsylvania distillery decided to change that. Eight Oaks Farm Distillery, founded by Chad Butters, converted its practice into an operation line for the cleaning agent. Distilleries across the country are following suit and putting their in-house alcohol to use, with Green Mountain Distillery in Vermont, Old Fourth Distillery in Atlanta and Shine Distillery in Oregon making the disinfectant, among others.
5. Man celebrates anniversary with wife outside her nursing home
Chivalry isn't dead after all. Bob and Nancy Shellard have been married for 67 years, but when Nancy's nursing home restricted visitors amid COVID-19 concerns, the Connecticut couple was concerned about celebrating their anniversary together on Saturday. However, Bob saved the day, showing up to the nursing home with a sign that read, "I've loved you 67 years and still do" with balloons. A nurse relayed messages between the two, and Nancy waved from the second floor. Bob won over the hearts of those across social media in the process, with his story going viral across Instagram.
About the Writer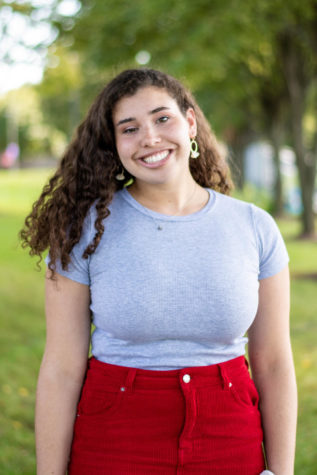 Rachel Hale, Editor-in-Chief
Rachel Hale is a senior and third-year staff member at The North Star. She is excited to serve as Editor-in-Chief this year and hopes to bring some creative...