In a Nutshell Special Report: Impeachment Briefing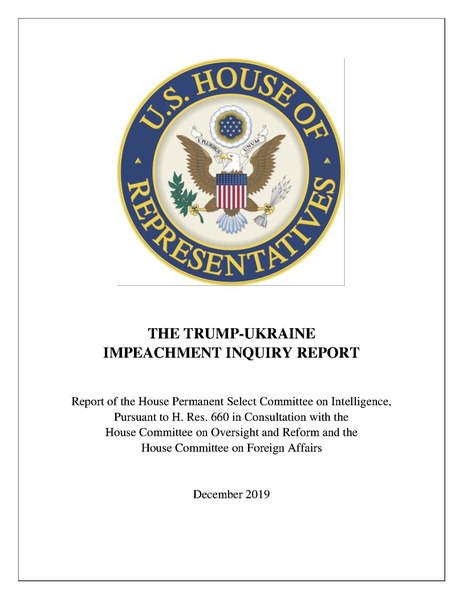 The month of November has been a bit of a whirlwind for the ongoing impeachment inquiry into President Donald Trump's actions. With a flurry of public testimonies and new evidence seemingly coming to light every day, it can be nearly impossible to keep the whole thing straight. So, here's what you need to know to understand what has happened this month.
The central question: Did President Trump's efforts to get Ukranian President Volodomyr Zelenskyy to investigate Joe Biden constitute an impeachable offense?
"The Diplomat"
William Taylor is the acting U.S. ambassador to Ukraine, a Vietnam veteran, a Harvard grad, a government employee for every presidential administration since 1985 and, to Democrats, a star witness. Taylor and George Kent, the deputy assistant secretary of state for European and Eurasian affairs, were the first witnesses to testify publicly and provided several key details.
The Details:
Kent and Taylor believe that the release of frozen security aid to Ukraine was dependent on Ukraine opening investigations into Hunter Biden.

Taylor testified that he received questions from Ukrainian officials who were under the impression that security aid would not be available until investigations were announced.

There was an irregular diplomatic channel (meaning that many of the discussions that occurred between Ukrainian and U.S. officials were not conducted by the diplomats assigned to Ukraine) in Ukraine, which included President Trump's personal lawyer Rudy Giuliani, Ambassador to the E.U. Gordon Sondland, former U.S. special envoy for Ukraine

Kurt Volker

, Energy Secretary

Rick Perry

and Acting Chief of Staff

Mick Mulvaney

. 

Giuliani was undercutting former U.S. Ambassador to Ukraine Marie Yovanovitch's credibility in the country. 
Holmes heard something…
A member of Taylor's staff, David Holmes, testified that he overheard a phone call between President Trump and Sondland, during which Sondland said that the Ukranians would not only investigate Biden, but would also do "anything" the president asked. When Holmes asked Sondland how the president felt about Ukraine, he replied that the president cared more about an investigation into Biden.  
"The Irregular Insider"
Sondland is arguably the strangest witness the Democrats called. He is the U.S. ambassador to the European Union, yet was deeply involved in the irregular channel of U.S. policy in Ukraine. He also flipped on officials who, at a glance, should have been his allies in the administration, providing the democrats with key insider information. His public testimony was a bit of a wild ride: he claimed that he worked to pressure the Ukrainians "at the express direction of the president," that the vice president, secretary of state and acting chief of staff all knew what Sondland was doing, and that what Trump was asking of Giuliani amounted to a "quid pro quo," although he did acknowledge that Trump never explicitly stated that he wanted a quid pro quo.
Yovanowho?
Marie Yovanovitch was the U.S. ambassador to Ukraine until she was ousted in May. When she publically testified, she called Trump's tweets (which were sent out the morning she testified and  attacked her and her work as a diplomat) "intimidating," clarified that her tenure ended before Trump allegedly pressured Ukraine to investigate the Bidens and highlighted that she believes she was removed for getting in the way of Trump's allies' business interests. Overall, Yovanovitch's testimony shed light on the unconventional way foreign policy was conducted in Ukraine.
Bribery? Obstruction?
The Democrats increasingly focused their attention on proving that the events in Ukraine amounted to bribery, an impeachable offense. They have also been building the case that Trump's actions and tweets can count as evidence for intimidating witnesses and obstruction of justice. This is slightly different than their earlier strategy of trying to prove that a quid pro quo occurred.  
Hearings, hearings everywhere
Lt. Col. Alexander Vindman, Fiona Hill, Laura Cooper and Kurt Volker also publically testified this month and revealed further important details. 
So what happens next? 
Well, the public hearings are over. Democrats have completed a report on the inquiry thus far that concludes that President Trump both abused his presidential power for his own personal political gain and that he obstructed the impeachment inquiry. In a press conference Thursday House Speaker Nancy Pelosi called on the House to draft articles of impeachment. The House Judiciary Committee will meet on Monday to review the evidence available to them. Regardless of what happens next, the coming days and weeks are sure to go down in the history books.
About the Writer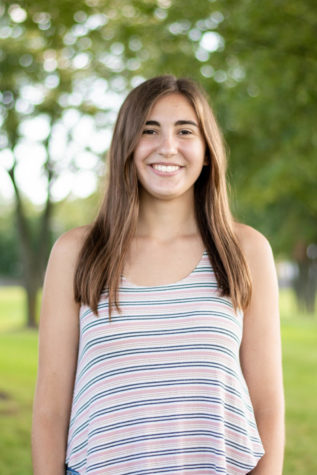 Annie Meyer, Managing Editor
Annie Meyer is a senior at Naperville North, and is so happy to be a part of The North Star staff. She is beyond honored to be the Managing Editor this...