Opinion: Will David Ross strike out as manager?
Adam and Alec weigh in on the Cubs' dramatic decision.
After a great stretch lasting five seasons, including a World Series title in 2016, the Cubs fired their manager, Joe Maddon. After a long and extensive search, the organization decided to hire former Cubs catcher David Ross, just three years after his retirement from the team. Other options considered included former Yankees manager Joe Girardi, Cubs current bench coach Mark Loretta and Astros bench coach Joe Espada. 
Many people have strong opinions on this hire, and since this is arguably the most ambitious move by the Cubs since the hiring of Joe Maddon, we thought we should weigh in on this monumental news. 
Adam's Opinion: The Cubs had better options
Last Wednesday, Ross was hired as the new manager of the Cubs for the 2020 season. I believe this is a bad decision, and I am unsure of what made President of Baseball Operations, Theo Epstein, hire David Ross in the first place. Granted, when Epstein was a young general manager for the Boston Red Sox, he didn't have the faith of many people but ended up turning the team into World Series champions back in 2013. 
The main problem with Ross is that he doesn't have any genuine managerial experience like other viable choices, such as Giradi or Espada. Personally, I would have loved to see Espada take the reigns as manager. He's been on the management staff of many recently successful baseball teams, such as the New York Yankees and the Astros. 
Ross, having caught for the Cubs in 2015 and 2016, can help with coaching pitchers and catchers, but has been unable to prove that he knows how to manage lineups and injuries. When the team had tons of options in regards to managerial experience, Epstein's choice doesn't appear to reflect an ambition to make this 84-78 team turn into a serious World Series contender in 2020. 
The consideration that the Cubs had two stout teams ahead of them in the NL Central this year (the Milwaukee Brewers and St. Louis Cardinals) makes the decision more interesting. There is no doubt that Ross has a love and knowledge of baseball and how he handles the media, but his strong connection with many of the players could hinder his ability to be firm with the team. Epstein should be hiring Ross because he wants to get the Cubs turning in the right direction, not because he has good relationships with the players.
How well the 2020 season plays out is not only on the shoulders of David Ross; the players will also need to perform much better. We can't put all the blame on Maddon for the abundance of blown saves and scoring few runs per game. That being said, all teams have to overcome challenges, and the Cubs just didn't do that this year. Only time will tell if Epstein has made a wise decision or one that will hurt the Cubs for years to come. 
Alec's Opinion: There were better options but there is still reason to be optimistic
This was not a shocking hire, although more people should be taking it seriously. The former Cub is loved by the players, as well as the city of Chicago, but he admittedly has no experience in managing.
The stars on this team are all in the primes of their careers, and this team is in a position to win now.  When they last hired a manager — Joe Maddon– they hired an experienced one, and it paid off. That's why someone like Joe Girardi would have been the perfect manager for them. Girardi won a World Series with the Yankees in 2009, in his second year, and there's no reason to believe he couldn't do it again, especially with the amount of talent on this Cubs team. 
Either way, it makes sense why the Cubs would hire David Ross, even if he has no experience coaching.  Sometimes all a team needs is an attitude change, and Ross is a hire that can give them that. However, this hire could go two ways, with no option in between. On one hand, Ross has no actual experience with managing and has only been removed from playing for three years, so it is a real possibility that he could be in over his head. However, I could also see the team rally around him and make a deep playoff run because of his contagious optimism.
Overall, there were definitely more qualified candidates for this position. However, we should all have confidence in Theo Epstein: he knows what he's doing.
Whether it's a good decision or not, it is safe to say the Cubs have given their fans hope in the last five years, and we know there is more than enough talent on this team to win another pennant. 
About the Writers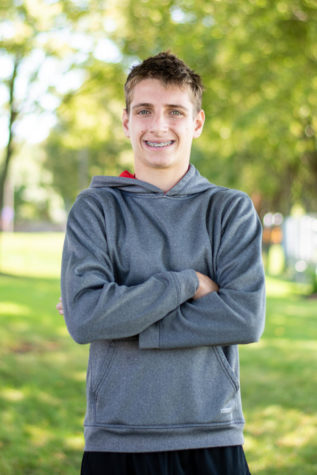 Adam Oppenheim, Sports Editor
Adam Oppenheim is a junior at Naperville North High School. He is the lead broadcaster for sporting events at Naperville North. He is an immense sports...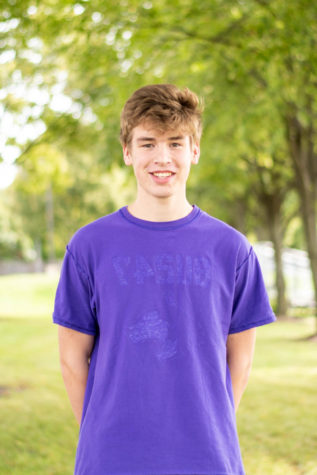 Alec Anstine, Staff Writer
Alec Anstine is a junior at Naperville North and this is his first year at The North Star. He really enjoys sports and is super excited to cover them this...