In a Nutshell Special Edition: Breaking down events in the impeachment inquiry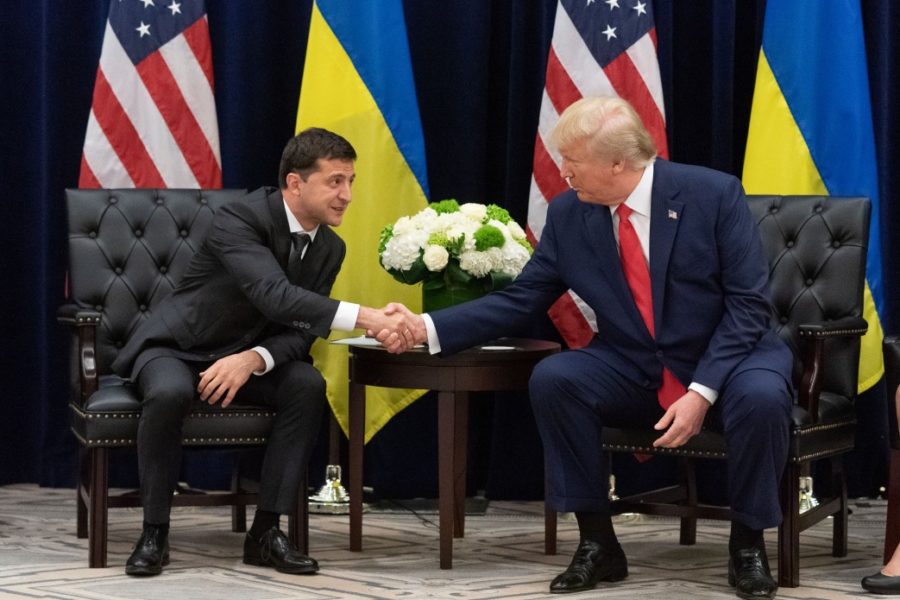 Since House Speaker Nancy Pelosi announced the opening of an official impeachment inquiry into President Trump, prompted by a whistleblower complaint detailing a July 25 phone call with the president of Ukraine in which President Trump asked him to investigate the Biden family, there has been a whirlwind of testimonies, subpoenas and contradictory statements. To say it has been a confusing process would be a gross understatement. That said, here are the major updates you need to know to understand the impeachment investigation thus far. 
Oct. 3: Trump publicly calls on China to investigate unfounded claims that Hunter Biden, son of Joe Biden, profited from his father's role as vice president. This request is similar to one he made to Ukranian President Volodymyr Zelenskyy in a July 25 phone call. Democrats condemned it as a violation of campaign finance laws, which state that it is illegal to solicit or accept any foreign assistance in a political campaign. China later rejected this proposal.
Oct. 3: Kurt Volker, former special-envoy to Ukraine, testifies to the House Intelligence, Oversight and Reform, and Foreign Affairs Committees. During his testimony, Volker shared several text messages between him and an aide to the president of Ukraine, which say that in order for Zelenskyy to "nail down a date for visit to Washington" he needed to convince President Trump that he would "get to the bottom of what happened." Volker also shared text messages between him and U.S. Ambassador to the European Union Gordan Sondland and further messages between Volker and President Trump's personal attorney, Rudy Giuliani. These text messages illustrate the depth of Giuliani's involvement in the administration's Ukraine policy, something that is unusual as Giuliani holds no official government position.
Oct. 4: Inspector general of the intelligence community, Michael Atkinson, testifies to the House Intelligence Committee behind closed doors. Atkinson received the whistleblower's complaint and classified it as an "urgent concern." Rep. Raja Krishnamoorthi, D-Ill., was present for Atkinson's testimony and said that they had "learned…what he learned" from his own investigation into whether or not the whistleblower complaint was valid. 
Oct. 6: A second whistleblower comes forward. According to Mark Zaid, the attorney representing both whistleblowers, the second whistleblower can confirm information in the original complaint and has "first-hand knowledge" of events important to the impeachment inquiry.
Oct. 9: Lev Parnas and Igor Fruman are arrested at Dulles International Airport on campaign finance charges. Both men, associates of Rudy Giuliani, had one-way tickets out of the country at the time of their arrest. Parnas and Fruman are accused of conspiring to help remove the U.S. ambassador to Ukraine, Marie Yovanovitch, from her position, among other charges.
Oct. 10: President Zelenskyy tells reporters at a news conference in Kiev that "there was no blackmail" in his July 25 call with President Trump. 
Oct. 11: Marie Yovanovitch, former ambassador to Ukraine, testifies — defying orders from the State Department not to appear. Yovanovitch was abruptly removed from her position in May of this year, something that she says was the result of the work of Rudy Giuliani and his associates. It is widely assumed that the associates she was referring to are Lev Parnas and Igor Fruman.
Oct. 14: Fiona Hill, former top White House advisor, describes Gordon Sondland, U.S. ambassador to the E.U., as dangerously underprepared for his role. This is significant because not only is Sondland the ambassador to one of the U.S.'s most crucial allies, he was also operating in Ukraine, a country in which the U.S. ambassador to the E.U. would not normally be active in. She also made it clear that her boss, John Bolton, former national security advisor, was extremely concerned about Sondland and Giuliani's roles in foreign policy.
Oct. 15: George Kent, deputy assistant secretary of state, testifies. He says that he raised concerns over Rudy Giuliani and his associates' efforts to discredit Marie Yovanovitch, former ambassador to Ukraine, earlier in the year.
Oct. 17: Gordon Sondland, U.S. ambassador to the E.U., testifies. Sondland was a key player in the negotiations with Ukraine pertaining to an investigation into the Bidens and worked with Rudy Giuliani. During his testimony, Sondland critiqued  Trump's decision to freeze aid to Ukraine and to involve Rudy Giuliani in foreign policy with the nation. Sondland also tried to distance himself from much of the controversy by downplaying his role and awareness in the process. 
Oct. 17: Rep. Elijah Cummings, D-Md., passes at the age of 68. Congressman Cummings was the House Oversight and Reform Committee chairman, and would have played a key role in the impeachment proceedings. 
Oct. 17: During a press conference, Acting Chief of Staff Mick Mulvaney admits that part of the reason the Trump administration froze aid to Ukraine was because they wanted them to look into an unfounded conspiracy linked to the Russia investigation. In responding to a clarifying question, on whether holding up aid unless an investigation occurred amounted to quid pro quo,  he said, "we do that all the time with foreign policy." Many believe that this is an admission of quid pro quo, a legal term that means "something for something" in Latin, which Mulvaney is now denying. 
Nicholas Chen contributed to this story.
About the Contributor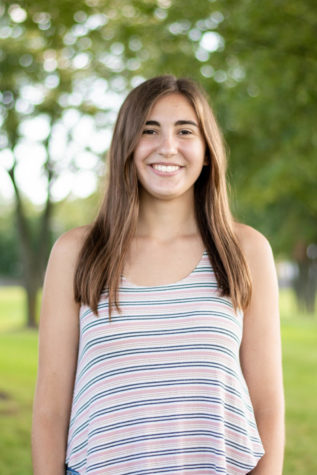 Annie Meyer, Managing Editor
Annie Meyer is a senior at Naperville North, and is so happy to be a part of The North Star staff. She is beyond honored to be the Managing Editor this...