Off-Campus Lunch Recommendations: Senior year survival guide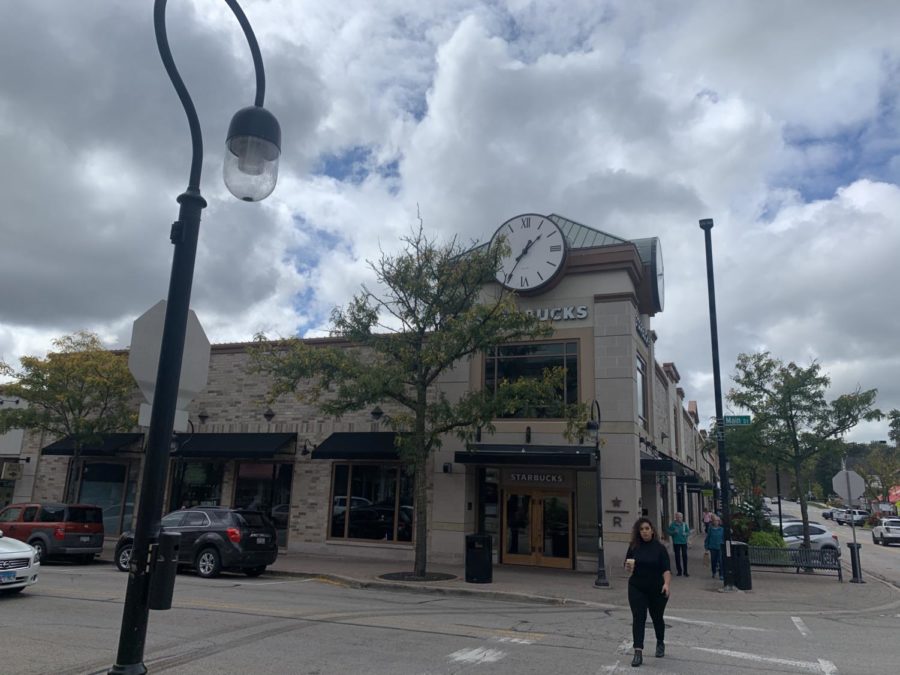 Senior year has begun and off-campus lunch is still new and exciting for the class of 2020. Many students are finding themselves strapped for cash after emptying their bank accounts and gas tanks during their 50-minute lunch breaks. 
In a city full of great chains and popular small businesses, finding a place to go for lunch is far from difficult. However, we're all getting sick of paying $9 for Smoothie King every day (except for $5 Friday).
Here is your off-campus lunch survival guide, consisting of the cheapest and fastest-serving restaurants around Naperville North to minimize spending and maximize your well-deserved break.
Portillo's
Many of you have already ventured down Ogden Avenue to Portillo's; it has to be said that a chopped salad or Italian beef after math class is the best way to spend your lunch hour. With low prices and high portions, this Chicago classic is definitely worth a trip, at least once this year. It can get crowded around lunchtime, but with quick service and a large eating area, you will definitely make it back in time for your next class.
Average price: $5.39
Drive time: Six minutes
Opening time: 10:30 a.m.
Los Burritos Tapatios
This Mexican favorite is the best place to buy a burrito first thing in the morning, if that's your jam. It's quick, it's easy, it's delicious. What more can you ask for? Legend says the original Los Taps (located further East down Ogden) is worth the drive, but if you're in a time crunch, there's another location just down the street from school. 
Average price: $8.17
Drive time: Five minutes (to 1232 W. Ogden Ave) 10 minutes (to 3285 E. Ogden Ave)
Opening time: 9:00 a.m. (to 1232 W. Ogden Ave) 10:00 a.m. (to 3285 E. Ogden Ave)
Costco
It sounds weird, I know. But grab your parents' Costco card in the morning and head down Route 59 for the cheapest (and biggest!) slice of pizza you'll find in Naperville. You will not regret it; I promise. Though it may be based out of a warehouse, the food court has a wide variety of options to choose from. Açai bowls, hot dogs, chicken caesar salads and turkey sandwiches are just some of the great choices here- all for reasonable prices!
Average price: $3.49
Drive time: 15 minutes
Opening time: 10:00 a.m.
MOD Pizza
You may have forgotten about this gem, as it was cool the first month it opened and has died down in excitement since, but there's no doubt that a personalized pizza will improve any school day. The wait time is short, so no need to rush to this prime pizzeria. The topping varieties are countless- and all of you pineapple pizza enthusiasts will be comforted by their fruit selection. 
Average price: $8.27
Drive time: Six minutes
Opening time: 10:30 a.m.
Starbucks
Whether you're a coffee addict or not, the food selection at Starbucks is pretty good. Grilled cheese, paninis, salads and protein boxes make up a great menu. Even though it's on the pricey side, you know you'll probably end up spending that $5 on something stupid anyway, so you might as well buy a coffee and a muffin. Plus, Starbucks is a great place to crank out some last-minute studying. 
Average price: $3.37
Drive time: Five minutes
Opening time: 6:00 a.m.
Chicken Lit
Craving chicken nuggets? Who isn't! Chicken Lit is a quick stop off of Ogden that serves wings and nuggets for a great price. With easy parking and fast service, you'll be able to kick your feet up and enjoy some delicious chicken with plenty of time before your next class. 
Average price: $7.14
Drive time: Six minutes
Opening time: 10:30 a.m.
Panera Bread
This is another option that you've likely already visited this year, but if you haven't, you should. Along with a wide selection of healthy options such as a Fuji Apple Salad and a Quinoa Bowl, Panera serves endless choices of comfort food with soups, sandwiches and baked goods, so if you did poorly on a test, soothe your worries with some reasonably priced mac'n'cheese. 
Average price: $6.73
Drive time: Eight minutes
Opening time: 5:30 a.m.
Einstein Bros Bagels
So many kinds of bagels, so many kinds of cream cheese – you won't know what to do with yourself. Plus, it's open for all of you fourth period lunch kids. In the heart of Downtown Naperville, with a parking garage closeby, Einstein's is your place if you've been craving a good breakfast sandwich. Their Farmhouse sandwich or the Bacon, Avocado, and Tomato Bagel are just two of their great options. 
Average price: $5.42
Drive time: Seven minutes
Opening time: 5:00 a.m.
Kogii Kogii Express
Looking for something a little more exciting than your PB&J? Try Kogii Kogii Express, a Korean restaurant that will blow your mind and your tastebuds. With build-your-own Bibimbap bowls and fried chicken, there's no way to go wrong. 
Average price: $8.89
Drive time: 10 minutes
Opening time: 11:00 a.m.
Naf Naf Grill
Another fun pick that will spice up any school day. Middle Eastern classics like falafel, pita and shawarma will not disappoint, and the short drive from school makes this an ideal spot for students who want a quick stop.
Average price: $8.49
Drive time: 10 minutes
Opening time: 10:30 a.m.
Average price calculated by randomly selecting five items from different categories of a restaurant's menu and averaging the price.
About the Contributor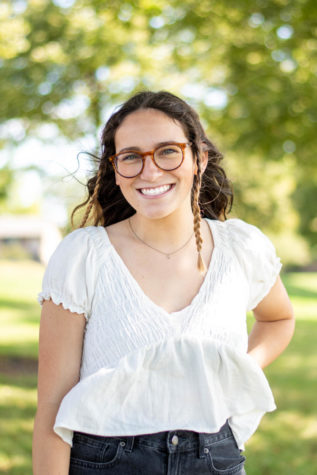 Lauren Somers, Staff Writer
Lauren Somers is a senior at Naperville North and is super excited to continue writing for The North Star for her second year. She can't wait to try...