New Environmental Club strives to make positive impact on community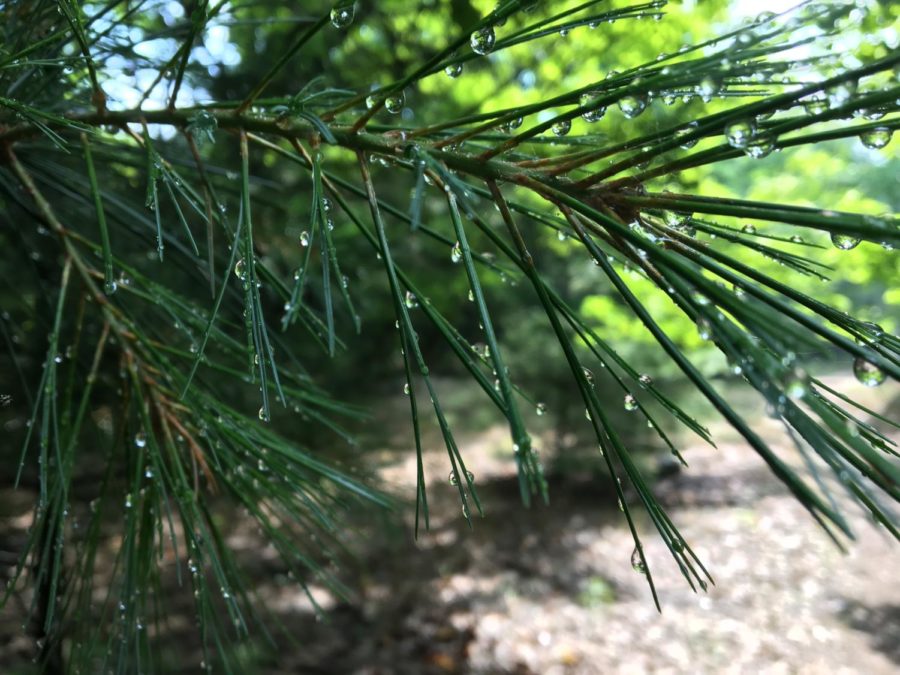 The Amazon is burning, icebergs are melting and turtles are dying. More than 5 trillion pieces of plastic are filling the ocean, yet these problems somehow feel far away from Naperville. This year, however, a group of Naperville North students, Environmental Club, is meeting to make a difference. 
Junior Katie Watson combined with junior Rachel Zhou and seniors Rachel Hale and Allie Conwell to create a club at North for students to learn about the environment and how they can help the planet. 
"I used to go hiking with my dad a lot. He would always pick up trash on the paths and we would go on our own trail cleanups. This helped me develop a love for the environment, so I thought an environmental club would be a good way to organize people at school and make a positive impact on the community," Watson said. 
With a combined total of 130 sports and clubs at North, including 10 new clubs this school year, it can be overwhelming deciding what to get involved in. Environmental club allows like-minded students to raise awareness through education and fundraisers of the environmental issues plaguing our planet.
Allie Conwell took action on her passion for the environment during her campaign for student government, as her platform focused on how the school could be more environmentally friendly. Once elected, she realized that getting involved in a club with a specific focus on helping the environment would be more effective, so she decided to get on board with the team.
"I realized that we [students] have an impact on the school. I want to use [my influence] on something that is productive for everyone," Conwell said. 
Conwell hopes to educate students on the urgency of the current environmental situation and why we must take action. She, along with other members of the club, is working on creating media that educates students on small and effective ways to help the environment in our every-day lives.
"You see a lot of posts on social media that are telling you to do specific things, but maybe you don't know why these things are helpful," Conwell said. "If you don't know why that's going to be effective, you're less likely to make that lifestyle change." 
The club's founders want to make each meeting a welcoming place where students can come together to share their ideas for the club and what they hope to accomplish as a group. To start off the year, Environmental Club held a fundraiser for the Amazon Rainforest that raised over $200, with 100% of proceeds going to the Amazon Conservation Team. 
"Once we got [the fundraiser] started, it was really fun to see how many people were excited to help with the problem [of climate change]. It sparked my excitement for the club going forward and how much of an impact we can make," Watson said. 
Environmental club's sponsor is Mrs. Simonetti and they meet the second and fourth Thursday morning of the month at 7:15 a.m. in room 273. 
Editor's note: Editor-in-Chief, Rachel Hale, was a co-founder of Environmental Club. Publishing decisions in regard to this story were made by other North Star editors.
About the Contributor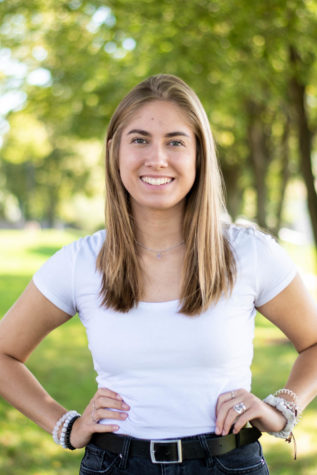 Elena Bellisario, Staff Writer
Elena Bellisario is a senior at Naperville North and is excited to be working on The North Star for the first time. She mainly focuses on photography,...