Freshman/Sophomore play "A Simpler Time" shows at North
This weekend, Naperville North's Performing Arts Center will be showing the Freshman/Sophomore play, A Simpler Time. 
A Simpler Time is a humorous and light-hearted play which follows three friends, one of whom breaks the news that he invented time travel. Together they travel through time, visiting nine different places and eras, hoping to discover if there truly is a time simpler than their own. 
A Simpler Time is co-directed by Naperville North teacher Thomas Parry and seniors Anna Snyder and Erin Spinner, alongside student producers juniors Beth Carlson, Charlie Kennedy and Diana Soukup.  
This is the fifth year North's Theater Department has put on a Freshman/Sophomore play. 
Following auditions in May, the cast worked during the summer to prepare the show, blocking scenes, memorizing lines and working on character backstories. The show provides underclassmen with the opportunity to get involved at Naperville North early in their high school experiences, and gives upperclassmen the chance to take on a leadership role as student producer.    
A Simpler Time will be showing this Friday and Saturday at 7 p.m. and Sunday at 2 p.m. Student tickets are $5 and can be bought online or at the ticket offices before showings for $6.
"If you've never come to see a show here at Naperville North or a show in general, you'd be surprised by the amount of work they're putting in," Parry said. "It's great to come and support them."
About the Contributor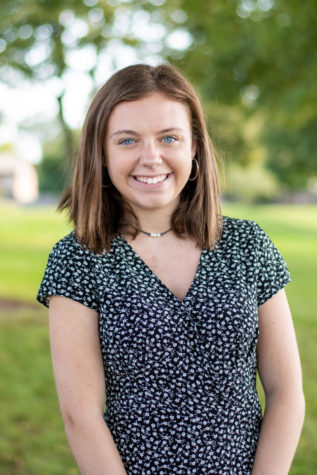 Tessa Devine, Staff Writer
Tessa Devine joined The North Star this year as a junior at Naperville North. She is so excited to build on her journalistic skills while connecting with...