Huskies boys lacrosse opens season with win over Benet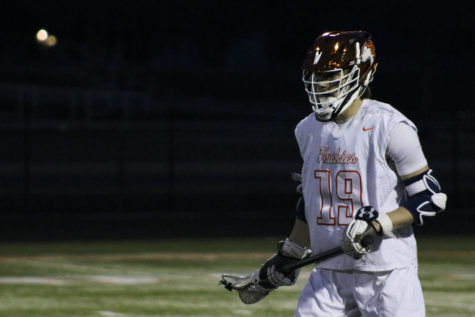 The Naperville North boys lacrosse opened their season Tuesday night with a home victory over Benet Academy.
The Naperville North Huskies (1-0, 0-0) defeated the Benet Academy Redwings (0-1, 0-0) by a final score of 5-2.
The Huskies' first goal of the season came from a beautiful spinning over-the-head pass from senior Bo Richter to sophomore Jacob Lubrant, and a second goal from Lubrant and senior Jack Young put the Huskies up 3-1 at the end of the first period.
"I'm just always happy to get the ball in transition," Richter said in a text message. "I love to run the field like that and I'm always looking to make something happen, whether it be a shot for me or one of my teammates and that one just worked out perfectly."
After a scoreless second quarter, senior Joey Sacco opened the third with a goal that was quickly matched by Benet. Senior Grant Pass ended any chance of a comeback with a fourth-quarter goal to put the Huskies up for good.
"I saw that the defense [had] sunken in really far and [that] I had a one-on-one opportunity and took advantage of it," Pass said in a text message.
The Huskies look to continue to build on last year's success when the Huskies reached the final four of the state tournament during the 2017-2018 season.
"We've all been looking forward to our first game since the playoffs last year because I think losing so deep in the playoffs, like we did last year, just leaves a bitter taste in your mouth. We definitely have a lot of things to work on after that game but I'm happy we came out with the win," Richter said.
Naperville North looks to continue their season with another home matchup against the Downers Grove South Mustangs on March 19. The game is currently scheduled to begin at 7:00 P.M.
About the Writer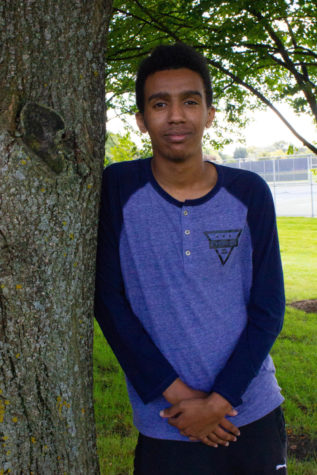 Kirubel Mesfin, Sports Editor
Kirubel Mesfin is a senior at Naperville North High School and serves as the Sports Editor and Multimedia Director for The North Star. He is looking forward...