Huskie boys basketball season ends in overtime in regional semifinal
The Huskie boys basketball season came to an end on Wednesday night as they were defeated in overtime by the Glenbard West Hilltoppers in the IHSA 4A Regional Semifinal.
The Naperville North Huskies (18-12, 7-1) were defeated in overtime by the Glenbard West Hilltoppers (19-9, 5-7) by a final score of 57-51.
The Huskies were led by senior Tom Welch, who scored a team-high 22 points despite dealing with double and triple teams from the Hilltoppers.
"That's a good playoff game," Welch said. "Great bench, great energy, and it came down to those little plays. The pain will die in a month or two, but I wish we could have done a little more."
North had a very abnormal shooting night from the free-throw line, as they shot 27.2 percent from the foul line as opposed to their season average of 73.3 percent.
"I'm not disappointed in any of the guys, the only thing I wish I could have done was hit a free throw or two," Welch (0-7 FT) said. "That probably would have changed the game."
The Huskies ended the season with a 18-12 record and a DVC championship, and will graduate three seniors in Welch and guards Netzah Aldana and Braxton Mills.
"With this new group of guys, it's been crazy to see the growth over the last couple of seasons, and to be able to achieve what we've done this season, I could never repay them." Welch said. "It's crazy to think that I'll never be able to put the [North] jersey back on."
About the Writer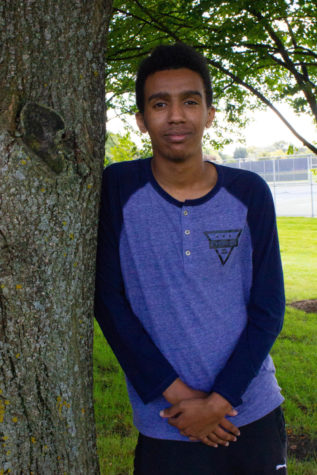 Kirubel Mesfin, Sports Editor
Kirubel Mesfin is a senior at Naperville North High School and serves as the Sports Editor and Multimedia Director for The North Star. He is looking forward...