Huskie boys basketball begins playoff run with a win
The Naperville North boys basketball team began its 2018-2019 postseason run with a win over West Chicago High School, ending the Wildcats' season.
The Naperville North Huskies (18-11, 7-1) defeated the West Chicago Wildcats (9-22, 2-16) by a final score of 56-40.
The Huskies were led in scoring by senior Tom Welch, who scored 31 points in his first full game back since Feb. 12, where he led a charity night against Rich East.
"We didn't have the best shooting night, but at this point of the year it's just about surviving and advancing. We have practice tomorrow and another game Wednesday," Welch said.
West Chicago's entire offense was built around the three-point line, as they hit 12 three-pointers over the course of the game, with seven coming from Wildcat guard Sam Ricci.
"We knew he could hit a lot of threes, he got a little too many in the first half," junior guard Myles Barry said. "The second half, we focused on not letting him get any good looks, and he still hit a few. It's a good learning experience, and hopefully it won't happen again in the playoffs."
The Huskies now look forward to Wednesday night, when they will face the sixth seed, the Glenbard West Hilltoppers, at Glenbard West High School.
"They are the home team, and usually games like that are played on a neutral court, so it's even more important that we take care of business early in the first quarter," sophomore forward Grant Johnson said.
The game is scheduled to begin at 7 p.m. Directions to Glenbard West High School from Naperville North can be found here.
About the Writer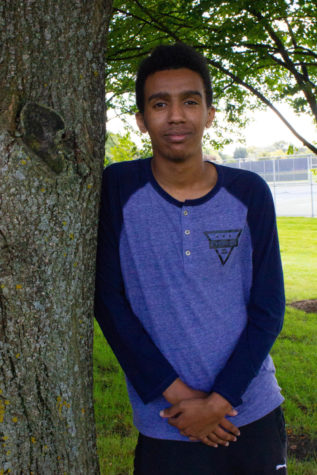 Kirubel Mesfin, Sports Editor
Kirubel Mesfin is a senior at Naperville North High School and serves as the Sports Editor and Multimedia Director for The North Star. He is looking forward...