Huskie boys basketball wins big over Rich East with charity night
Naperville North boys basketball senior Tom Welch led the way to give the Huskies a win Tuesday night during a game that raised money for charity.
The Naperville North Huskies (15-11, 6-1) defeated the Rich East Rockets (10-12, 3-5) by a final score of 69-50.
Welch dominated by scoring 30 points, and the junior duo of Myles Barry and Riley Thompson chipped in a combined 27 points to help push the game out of reach for the Rockets.
"It was a home game for charity, and I had hoped more people would be there. Honestly tonight, we had to make our own energy," Welch said. "[Rich East] wanted to push the tempo, and we had open lanes and Myles and everyone did a great job driving."
The night was also used as a means to raise money for the Team Karen Foundation, a local charity whose mission is "to provide hope, happiness and financial support to those fighting Stage 4 Breast Cancer."
"I chose [Team Karen Foundation] because they're local, and that made it more personal. They donate straight to families…that need it now [and] patients that need it now," Welch said.
Looking ahead, the Huskies' season will continue on Saturday as they face the Montini Catholic Broncos (10-17, 4-10) before they try to win sole possession of DVC at home on senior night next Wednesday against Neuqua Valley High School.
"Montini is a good team, and I know we don't like to look over games, but Neuqua's a big home game and we might be scouting for Neuqua now instead of Montini," Welch said. "[The Montini game] will be fun, a Saturday morning game, and hopefully we can pull it out."
Leave a Comment
About the Contributors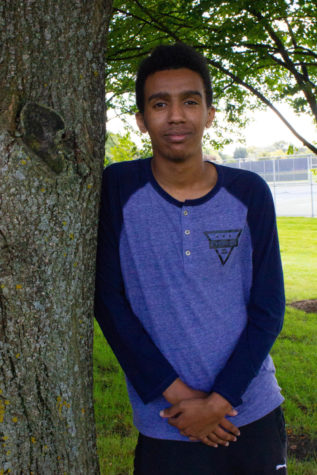 Kirubel Mesfin, Sports Editor
Kirubel Mesfin is a senior at Naperville North High School and serves as the Sports Editor and Multimedia Director for The North Star. He is looking forward...