Huskie boys basketball starts to roll as they win another conference matchup
The Naperville North boys basketball team was able to contain Metea Valley from behind the three-point line to win another DVC matchup on Friday night.
The Naperville North Huskies (5-4, 2-1) defeated the Metea Valley Mustangs (6-4, 1-1) by a final score of 67-56.
Defensively, the Huskies were able to contain Mustang shooting guard Ethan Helwig, who exploded for 38 points earlier this season, but only made three baskets going into the fourth quarter of this game.
"We had a main focus of not letting [Helwig] get open looks," sophomore Liam Kim said. "We did a good job not letting him get into a rhythm and get going."
Offensively, Tom Welch (23 points) continued to play with the force that he has shown all season. But when he couldn't get it going in the first quarter, sophomore Grant Johnson stepped up and scored 11 first-quarter points and ended with 21 of his own.
"Obviously I hit a couple shots, but to be fair they were wide-open. Everyone was moving so we got wide-open shots, and I got a majority of them tonight," Johnson said. "Our recognition that we know we can step up now and any guy on the team knows that they can score is going to help in the future."
The Huskies also shot a perfect 14-14 from the free-throw line tonight, while only letting the Mustangs attempt three free throws.
Naperville North will continue their season next Saturday, Dec. 22 against the Harlan Falcons (3-5, 0-2). Tip-off is scheduled for 2:30 P.M.
Leave a Comment
About the Contributors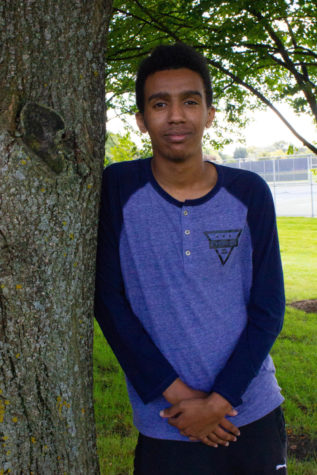 Kirubel Mesfin, Sports Editor
Kirubel Mesfin is a senior at Naperville North High School and serves as the Sports Editor and Multimedia Director for The North Star. He is looking forward...