Tom Welch's 25 points lead Huskies past Redhawks in first crosstown matchup of the year
Tom Welch and the Naperville North boys basketball offense powered their way to a win over crosstown rivals Naperville Central on Friday night.
The Naperville North Huskies (3-4, 1-1) defeated the Naperville Central Redhawks (0-6, 0-2) by a final score of 53-40.
Senior Tom Welch and junior Riley Thompson combined to score nine of North's first quarter points to give the Huskies a strong offensive first quarter, something they hadn't done in their previous two games. Central was able to knock down three 3-pointers, and the Huskies led 11-9 after one quarter.
The second quarter started off with two quick baskets from Tom Welch, but the Redhawks matched each one. Freshman Zeke Williams added two baskets and junior Myles Barry showed off his court vision with three assists, but Central continued to match almost all of North's baskets. The Huskies led the Redhawks 23-17 at halftime, with Tom Welch accounting for 16 of the Huskies' first half points.
"I've never experienced a game like this before," Williams said. "It's super hype, and it's super fun to be in that atmosphere and be able to impact the game."
Coming out of halftime, the Redhawks focused on trying to stop Welch, who had dominated them so far in the game. The Loyola commit was constantly double-teamed, but that would leave another Huskie wide open, resulting in 14 points for North in the quarter. Naperville North's defense forced many tough shots for the Redhawks, only allowing six points in the quarter. The Huskies led 37-23 after the third quarter.
"Anytime you play Central, it's a big game," Barry said. "You've got to come out with your front foot forward, and we really stepped on them in the third quarter to extend our lead."
Welch got back in the scoring column in the fourth quarter, and the Huskie offense continued to rally. Welch, along with Barry and Williams, led the way for North in the final quarter offensively. The defense also held their own once again, and Naperville North came out on top 53-40, and kept Central empty in the win column this season as they fall to 0-6 in the year and 0-2 in conference play.
"Central's still a great team, and they have all the pieces to be a great team," Welch said. "They just haven't found that chemistry yet. They'll get there soon."
Looking ahead, the Huskies have two games next week, facing Joliet West and Metea Valley.
"We [have] a really athletic Joliet West team and then another conference matchup next week, so we've got to keep grinding," Welch said.
The Huskies continue their season this Tuesday against the Joliet West Tigers (2-5), and then return home on Friday for a conference matchup with the Metea Valley Mustangs (4-2).
Leave a Comment
About the Contributors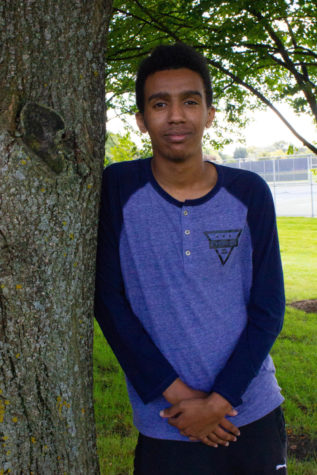 Kirubel Mesfin, Sports Editor
Kirubel Mesfin is a senior at Naperville North High School and serves as the Sports Editor and Multimedia Director for The North Star. He is looking forward...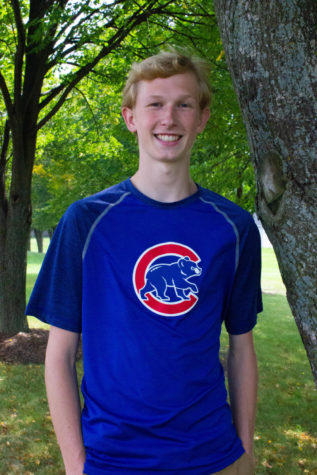 Josh Pietsch, Staff Writer
Josh Pietsch is a senior at Naperville North and is in his first year at The North Star. He is very passionate about sports and is excited to participate...