Review: "Green Book" is a feel-good drama, but occasionally bites off more than it can chew
Ever wondered what life was like in the 1960s on a budget? How about being black in the Deep South and wanting to play Chopin in front of large audiences but not being able to? Although the film "Green Book" sends a hopeful and inspiring message, it falls short of answering these important questions and more.
Tony Vallelonga (Viggo Mortensen), a fold-the-entire-pizza-in-half-and-eat-it-whole kind of Italian, prides himself in his ability to spin lies and best anyone in hand-to-hand combat when instigated. Despite being overtly racist and stubborn, he lands himself a job driving Dr. Don Shirley (Mahershala Ali), an incredibly talented black pianist, for his concert tour in the 1960s Deep South. Together the pair must learn to get along on an eight-week journey spattered with speed bumps.
With talk of a potential Oscar nomination, Mortensen stars with Ali and Linda Cardellini in this feel-good drama about an unlikely friendship. The film also nails the comedic sweet spot thanks in part to director Peter Farrelly, best known for his work on "There's Something About Mary" and "Dumb and Dumber."
At times, however, "Green Book" bites off more than it can chew. From institutional racism and police brutality to LGBTQ issues, the film attempts to half-tackle a slew of topics, focusing its energy on stacking drama like an unstable Jenga tower. Tony sticks his head in the sand for a majority of the trip, seeing Dr. Shirley as a cowardly people-pleaser. Of course, this film is based on the true accounts between an Italian scammer and an African-American musician, but the film itself fits together a bit like a highlight reel. Every other scene, a new issue is presented, Tony fails to see Dr. Shirley's perspective and the tour continues.
Even so, the film does a lot of things right. Its two lead actors, Ali and Mortensen, capture their characters completely. It's easy to forget Mortensen previously played the role of Aragorn in the award-winning "Lord of the Rings" trilogy because he so easily slips into a drastically different persona for "Green Book." The soundtrack is brimming with feel-good Motown hits and dramatic classical numbers, driving a theme of opposing viewpoints in the most subtle senses. The friendship fostered between Tony and Dr. Shirley is also genuine and pure. "Green Book" does not have the power to change the world, but then neither did Dr. Shirley. Even if temporarily, the movie may change your mind and skew your perspective.
Riddled with profanity and one or two thinly veiled graphic images, this film is not a family-friendly movie. Despite that, the story is a warm, fuzzy tale teeming with full-belly laughs, occasional tears and something for everyone. Will it alter film or social history? Probably not. But it's a movie perfect for a mature family outing this holiday season.
About the Writer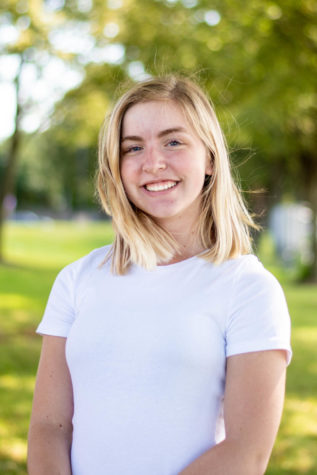 Katie de Waard, Special Projects Managing Editor
Katie de Waard is a senior at Naperville North and the Special Projects Managing Editor for The North Star, looking to enhance staff storytelling. During...