Analysis: Is the University of Illinois at Urbana-Champaign worth the cost?
When picturing a quintessential college campus, the University of Illinois at Urbana-Champaign (UIUC) might instantly come to mind. From its large campus in a highly-rated college town to its prominent sports teams, UIUC is a desirable choice for many students. UIUC garners the attention of thousands of Illinois students each year, with its close proximity and strong academic reputation. Nationwide, roughly 38,000 students apply each year.
UIUC's popularity is bound to increase further after announcing that they will give free tuition and campus fees for four years to in-state students whose income falls under $61,000, effective in the fall of 2019. They also guarantee that if a student qualifies for this policy, they will receive free tuition for all four years, regardless of how their financial situation changes. While this seems like a step in the right direction, it still begs the question: is this change truly fair? And on a smaller scale, is UIUC still worth attending given the array of other Illinois and U.S. colleges to choose from?
Compared to costly out-of-state schools, the in-state tuition at UIUC is a more affordable option for Illinois students. For students that do not qualify for the free tuition policy, tuition costs between $16,004 and $21,008, depending on the family's income. Including room and board, in-state costs are between $31,012 and $36,016 and out-of-state costs are between $47,922 and $52,926.
While UIUC may seem like an affordable option, it doesn't look as good financially as other public universities. The average total cost of attendance for public universities is $20,770 for in-state residents and $36,420 for out-of-state residents. UIUC also doesn't offer any baseline scholarships (immediate scholarships based on test scores and/or GPA), something many public universities across the country do offer.
Additionally, the free tuition policy is not truly fair; students who are just above the $61,000 state median income will have to pay over $16,000 more for tuition, which is a big jump from the free tuition that students with an income just below this median will receive. In other words, by using this state median income to determine which students receive free tuition, half of the students applying will have to pay the full price for tuition, while the other half will get it for free. There is no reduced-tuition policy for Illinois students with slightly higher incomes.
Despite the above-average price and lack of immediate scholarships, the population of UIUC is far from decreasing. The university has increased in student population every year since 2007 by approximately 800 more students per year. And with multiple highly regarded programs at UIUC, that number should continue to rise.
UIUC is well regarded and highly ranked in multiple programs, especially their Engineering and Business schools (ranked 6th and 15th, respectively, by U.S. News & World Report). Overall, UIUC ranks as the 46th best college in the country by U.S. News & World Report. While rankings are certainly not the definitive factor in determining whether a college is a good fit for a student, they provide a solid indication of how the school's professors, students, and resources stack up against other universities.
Another characteristic about the university that attracts students, particularly those in Illinois, is the location. Urbana-Champaign is located right near the center of the state, which is beneficial for Illinois students that want to live away from home, but still want to visit multiple times throughout the year. UIUC is only three hours from St. Louis and two hours from Indianapolis, two highly populated cities which also are home to various colleges. UIUC also boasts the second best college town in America, according to Business Insider.
Ultimately, despite its above-average costs, the University of Illinois at Urbana-Champaign is a good deal for in-state students, but may not be worth the cost for out-of-state students. With strong academics, a convenient location and the new policy for free tuition, there are plenty of opportunities for students to be successful and get a valuable experience. In the end, the choice is up to the student: is the quality or price of their education more important?
View Comments (1)
About the Contributors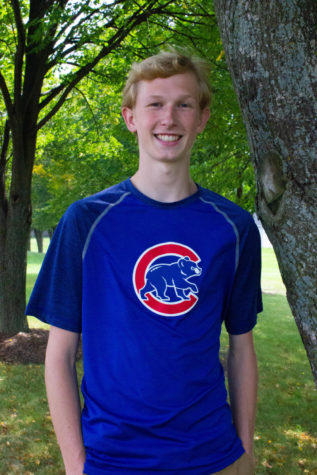 Josh Pietsch, Staff Writer
Josh Pietsch is a senior at Naperville North and is in his first year at The North Star. He is very passionate about sports and is excited to participate...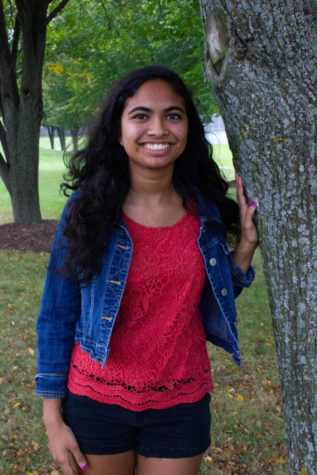 Tia Arcot, Staff Writer
Tia Arcot is a senior at Naperville North, and is excited to join the North Star this year. She loves to write, and currently serves as the PR manager...