Bilingualism provides benefits for both college applications and careers
As college application season rolls around, seniors fight a battle to stand out from the rest of the pack. For some students, fluency in an additional language can be the push needed to set an application above others.
While the ability to speak another language is a valuable asset, every college is different when it comes to registration and the weight that bilingualism holds. Brian La Porte, College and Career Counselor at NNHS, elaborates on the impact this skill can have on a college resume.
"It depends on the college or university, of course, but knowing a second language can help get you in for sure," La Porte said.
Not only does being bilingual bolster a prospective student's resume, it can also benefit them in the workplace through increased pay, job security, and more opportunities. For instance, Northwestern University claims that a bilingual student shows increased cognitive abilities, among other enhanced qualities.
"If a job were between you and I, and you have a minor in Spanish and I don't, [then] you're getting the job over me," La Porte said.
Many companies, specifically those in the service or business fields, value bilingualism hugely due to the amount of communication required. Even jobs outside of those fields may have offices or locations in different parts of the world where a second language could benefit greatly.
Lisa Dinon, Instructional Coordinator of the World and Classical Language Department at NNHS, says language can help in most careers.
"Being bilingual is a huge plus. I can't think of too many jobs where it would not be an asset," Dinon said.
Many schools also offer various scholarship opportunities to students who excel in a given language, such as the Seal of Biliteracy award. Michelle Pitts, a Spanish teacher at NNHS, says these awards provide lasting benefits.
"Earning the Seal of Biliteracy at the high school level is something that you can put on your diploma and on your future resumes," Pitts said.
Naperville North offers a multitude of language classes such as Spanish, French and German, among others. These classes range from the beginner level all the way to AP courses.
The ability to speak another language can prove beneficial in increasing a student's shot at college admission, as well as helping them greatly in their future through opportunities not otherwise available to monolingual employees.
"Taking a language can open up a lot of doors for your future. It's one of best decisions you can make," Dinon said.
About the Writer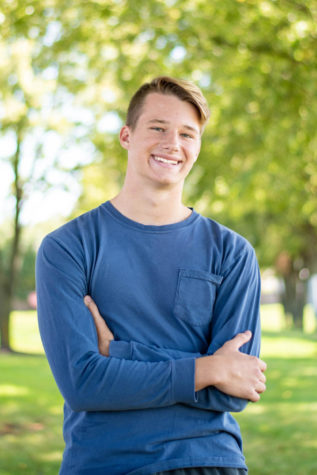 Jack Tarantino, Multimedia Managing Editor
Jack Tarantino is a senior at Naperville North and is excited to return to The North Star. He's ready to take on the job of Multimedia Managing Editor...