Naperville North soccer continues undefeated record
On Thursday, the Naperville North boys soccer team kept their undefeated record intact in the second round of group play in the Best of the West tournament.
The Huskies (5-0) defeated the Geneva Vikings (0-4) by a score of 5-1.
The Huskies played a quiet first half, going into halftime up 1-0.  When it came to the second half, however, head coach Jim Konrad noticed that the team really picked up the aggression.
"We played the first half slow and careful, but in the second [half] our boys came out swinging and really capitalized on our opportunities," Konrad said.
Junior Zach Smith, a transfer from Kaneland High School, led the team with two goals and is content with the way he is fitting into a new squad.
"I haven't had any problems coming in, some of the guys I played with on club before and they all just welcomed me on to the team," Smith said.
Throughout the game, the Huskies had control of the ball, scoring early into the first half off Ty Konrad's corner kick to Natalio "Nata" Rojas. However, the action petered out until the second half, only to be reignited by Patrick Koenig midway through with a goal. 
With eight minutes remaining, goalie and senior captain Tom Welch placed a shot into the bottom of the net off an assist by Ty Konrad.
The Huskies hope to keep their tournament dreams alive when they compete against the Benet Redwings (2-0) this Saturday at 10 a.m.
About the Writer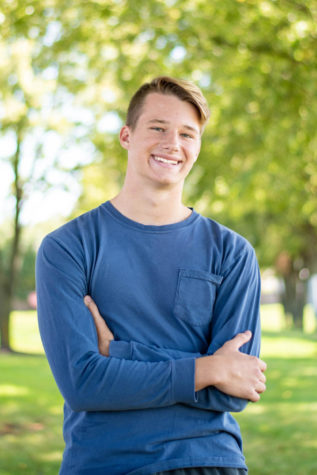 Jack Tarantino, Multimedia Managing Editor
Jack Tarantino is a senior at Naperville North and is excited to return to The North Star. He's ready to take on the job of Multimedia Managing Editor...