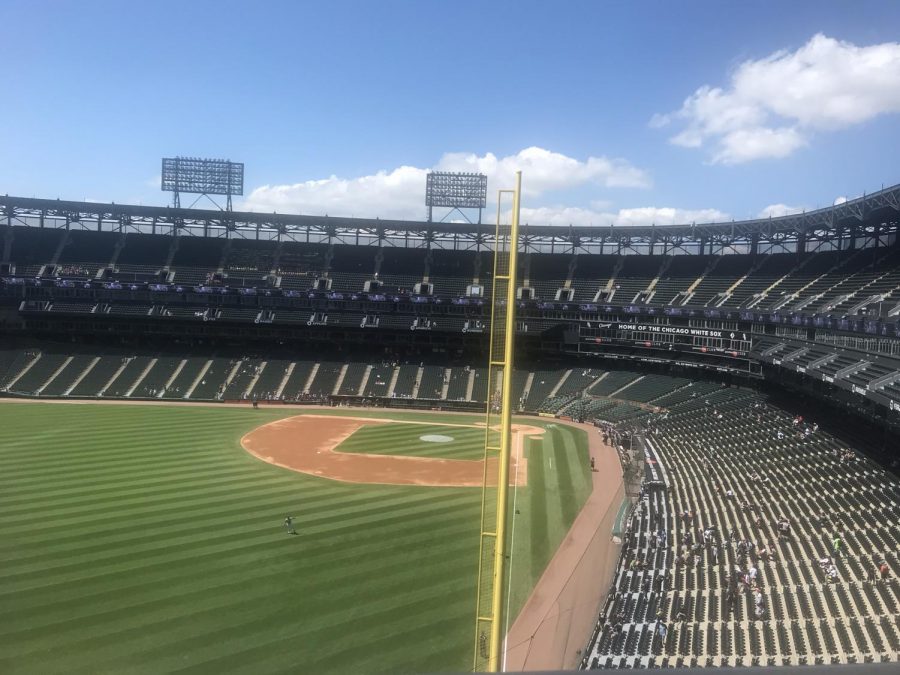 Wikimedia Commons
Last season, the Chicago White Sox outperformed expectations by going 35-25 in a shortened season. First baseman Jose Abreu won the American League MVP and shortstop Tim Anderson's batting average was second best in the AL, behind only DJ LeMahieu. Although the White Sox had a great team last year, they ended up losing two games to one in the first round of the playoffs against the Oakland Athletics. This year the White Sox are looking to contend for a title.
During the offseason, the White Sox organization made changes on and off the field. They brought in beloved Cubs play-by-play broadcaster Len Kasper for their radio team. Kasper has been the Cubs broadcaster for the past 16 years and is eager to move to radio.
"I think it does exercise a different part of the brain and that excites me because I haven't really done a lot of that over the last 20 years and am excited to do it," Kasper said.
Although Kasper is known for television broadcasting, he has had a love for radio since he was a kid. He was influenced by listening to Ernie Harwell call Detroit Tigers games in the late 70's and early 80's. Even though Kasper loves television, he enjoys being able to control how the broadcast goes.
"I did radio when I started in broadcasting for about eight years before I did baseball on television and there is something very pure about opening the microphone and talking and you are able to lead the discussion," Kasper said.
As for the White Sox roster, they look like they have a championship lineup. One key player last year was rookie Luis Robert who finished second in Rookie of the Year voting. His incredible season was overshadowed by his struggles in the last month. Kasper thinks Robert will be a key player for the White Sox with plenty of opportunity for him to develop. 
"Luis Robert got off to such a great start and ebbed a little bit as the season went on and that is typical for a rookie when pitchers make adjustments but the sky is the limit for him. I think he is always going to be ready to bust out and have an MVP type season," Kasper said.
The White Sox improved their roster by bringing in starting pitcher Lance Lynn and former White Sox outfielder Adam Eaton, as well as changing managers. Rick Renteria was fired by the White Sox after four seasons and replaced by Hall of Famer Tony La Russa. La Russa is most known for leading the St. Louis Cardinals to World Series championships in 2006 and 2011. Kasper had high praise for La Russa and believes this team has a great shot at making a run for the title.
"Tony La Russa, Hall of Fame caliber manager, hasn't managed in a while but I think he is really looking forward to the opportunity to handle such a talented group, and I think the goal and the expectation is to win a division and to go very deep into October," Kasper said.
The White Sox are looking to get off to a fast start as they open the regular season at Anaheim,  facing Mike Trout and the Angels on April 1. The White Sox home opener will be against the Kansas City Royals on April 8.