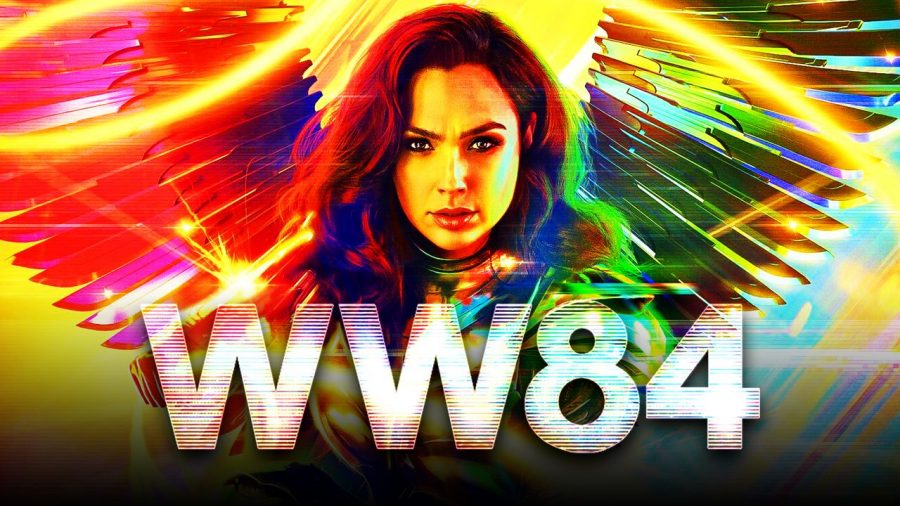 The Direct
Three years ago, when I first watched Wonder Woman, I remember leaving the theater feeling satisfied. Because of this, I had high expectations for the DC's long awaited sequel, Wonder Woman 1984. After streaming this 2 hour and 35 minute long movie from HBO Max, I couldn't help but feel utterly disappointed. 
Directed by Patty Jenkins, the film follows Diana Prince (Gal Gadot) as she navigates through a 1980s world. As revealed in the first Wonder Woman, Prince has reached the full potential of her powers, yet she conceals them as she works as a scientist who studies ancient artifacts. One of these artifacts is very peculiar, granting whoever holds it one wish. Wonder Woman must put a stop to Maxwell Lord (Pedro Pascal) and Barbara Minerva (Kristen Wiig) who manipulate the power of this artifact and wreak havoc throughout the world. 
The reviews for this movie range from mediocre to poor. Compared to Wonder Woman's 93% on Rotten Tomatoes, WW84 received a mere 61% from critics. Many people felt that the sequel did a poor job of living up to the original and that it was just too drawn out and corny. 
Throughout the movie, you could tell Jenkins was going for the feminist angle along with creating a solid action movie. WW84 did a poor job of meeting both of these intentions. Though Gadot was portrayed as a strong and elite female lead, I felt as if this movie could have done a better job of showing it. It was full of distracting and unnecessary subplots which took away from Gadot's portrayal diminishing the impact the franchise had three years ago. Along with that, this entire movie was full of cheesy action scenes that put my family members to sleep and had me fighting to stay awake. The special effects were far from special and many scenes just felt off. I felt like I was watching a superhero movie that was made with early 2000s CGI. 
Due to the success of Jenkins's first Wonder Woman project, fans were expecting a similar effect.The audience of Wonder Woman was almost evenly split by gender with 56% of the viewers being female and 44% being male in 2017. Jenkins has the challenge of meeting the male expectation of an entertaining action movie with an attractive female lead whereas the female expectation of displaying "girl power" and advocacy for feminism. These expectations can conflict with each other and create a challenge in satisfying all audiences, yet the challenge has been met in the past. It was blindingly clear to me that these expectations were not met this year.
Even though this movie did little to satisfy viewers, there were some aspects that I liked. It had an eye catching, retro aesthetic; the costumes on Gadot and Wiig were very detailed and classy. I also have to admit that even though their characters may have been poorly written, actors such as Gadot and Pascal showed up and gave the audience a solid and convincing performance. 
Overall this movie was not good. It was incredibly cheesy, full of plot flaws and  simply all over the place. It went from full-on action to scenes that looked like they were straight out of a Hallmark movie. It was probably a whole hour longer than it should've been and quite frankly, I wish I had my 2 hours and 35 minutes back. I do not recommend watching this unless you are utterly bored and live for cheesy action movies.