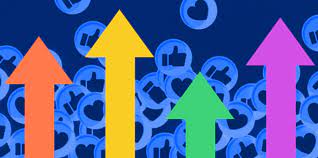 Wibbitz
Throughout the majority of 2020, self-quarantine and isolation have wreaked havoc on the routines and activities of many. After having endured months of the practice, people, simply, are bored and lonely. Methods of entertainment have looked different due to cinemas being closed and filming of movies and TV shows being delayed. As a result of this, pop culture has evolved to keep communities together through what's trending on popular social media platforms. From Tiger King to Chloe Ting, it's safe to say that pop culture has been Among Us in a unique way throughout 2020. 
"You just want to feel like you're a part of something since you're not seeing people on a day to day basis. You want to find something that unifies you with the rest of your age group," Naperville North junior Harrison Boelke said. 
This year does not mark the first time people in crisis came together through pop culture. NNHS History teacher John Wright mentions that during the Great Depression, pop culture flourished. Some examples were famous movies such as the Wizard of Oz and music movements such as marathon dancing and swing jazz. He connects the Great Depression with the pandemic because in both situations, people are looking for a way to take their minds off of the current state of the world. 
"I suppose that it makes sense because it is an escape and you're looking for an escape from politics, the pandemic, everything else that's been going on," Wright said.  
One of the more noticeable trends were TV shows that rapidly gained popularity and amassed a large audience, both in the United States and around the world. Notably the Netflix documentary, Tiger King, which follows Joe Exotic, Carole Baskin and the strange world of big cat breeding and exotic pets. Tiger King was watched by a whopping 34 million people in the first 10 days of its release in the U.S. Shortly after Tiger King's time in the spotlight, Outer Banks, a Netflix original, took its place. Outer Banks is a teen drama that follows a group of teenagers trying to solve a mystery in the Outer Banks of North Carolina. Outer Banks was the most popular item on Netflix just 3 weeks after its debut. 
"Watching similar TV shows is a good way to stay engaged with each other. When we can see each other again, in person, we'll have some things in common and things to talk about,"  NNHS senior Emily Dulik said. 
Another extremely popular documentary was The Last Dance, released in April. It covers the legacy of famous basketball player Michael Jordan and the 90's dynasty of  the Chicago Bulls. Recorded as ESPN's most watched documentary ever, it averaged 5.6 million views throughout its 10 episode run.  Wright mentions how the documentary bridges generational gaps in its story-telling.  
"How do you explain something to someone who hasn't lived through the dynasty that was the Bulls and the greatness that was MJ until you actually see it?…There's a definite appeal to that, to be able to have conversations across generations about those things," Wright said. 
Because the production of many TV shows and movies has been halted, the app TikTok has taken over social media and entertainment. TikTok was released in the U.S. in September of 2016. The popularity of the short-video sharing app has exploded during the pandemic. Since April, the app has had over two billion downloads globally. This means that about 25% of the world's population has downloaded TikTok. Boelke talks about why TikTok is as popular as it is.
"People commend it for its 'for you' page because it really tailors to your interest. I think a lot of people can just scroll through it for hours. They're also extremely short videos so it suits people's attention spans," Boelke said. 
Some NNHS students, notably sophomore Allie Krolick, have gained popularity on TikTok. Krolick has over 122,000 followers; her most viewed video has seven million views and over 930,000 likes. As a creator, Krolick talks about how the pandemic has changed the app and how that has created a community within the TikTok creators. 
"I think the pandemic has affected the trends because people are staying inside a lot — so the trends are getting very creative and random…It's brought the TikTok community together in liking each other's videos because it keeps things funny," Krolick said. 
TikTok has also had an interesting effect on the music industry. Some might say that it has made old songs new again. A key example of this would be the song Dreams by Fleetwood Mac – although released 43 years ago, the song found a spot on  Billboard's top ten streaming songs chart just last month. The song's return to the spotlight can be credited to Nathan Apodaca, an Idaho Falls resident who posted a viral TikTok of him lip syncing the words to Dreams while skateboarding to work and sipping from a bottle of cranberry juice after his vehicle broke down. Krolick talks about how old songs coming back allows younger generations to get a feel for the 80's.  
"I like that older songs are coming back. It's nice because we never got to live in the 80's and getting to listen to their songs makes us, in a way, live through the 80's," Krolick says.
Along with bringing older songs back, TikTok has created a platform for smaller, independent musicians. One example is Stuck in the Middle by Tai Verdes. In May, he posted a TikTok of him singing the song in his car with the caption, "If this gets 1000 likes, I'll put this song out."
The TikTok got about 89,000 likes, but that was just the beginning. On June 1, Verdes released Stuck in the Middle which hit number one on the Spotify US viral charts four weeks later. Dulik talks about how TikTok gives smaller artists a platform to go viral.
"Many people are listening to certain songs just for the one TikTok part. I think it gives other artists an opportunity to be heard and get noticed by the music industry." Dulik said 
The year 2020 has not been an ideal year for many people, but pop culture reveals that entertaining things can come out of bad situations. The pandemic may have limited physical interaction but it also has created new ways for people to connect through these trends. 
"I think that even though people didn't communicate with each other in person, they still felt a sense of unification through these trends…even if we were physically distanced we could still feel a part of something," Boelke said.