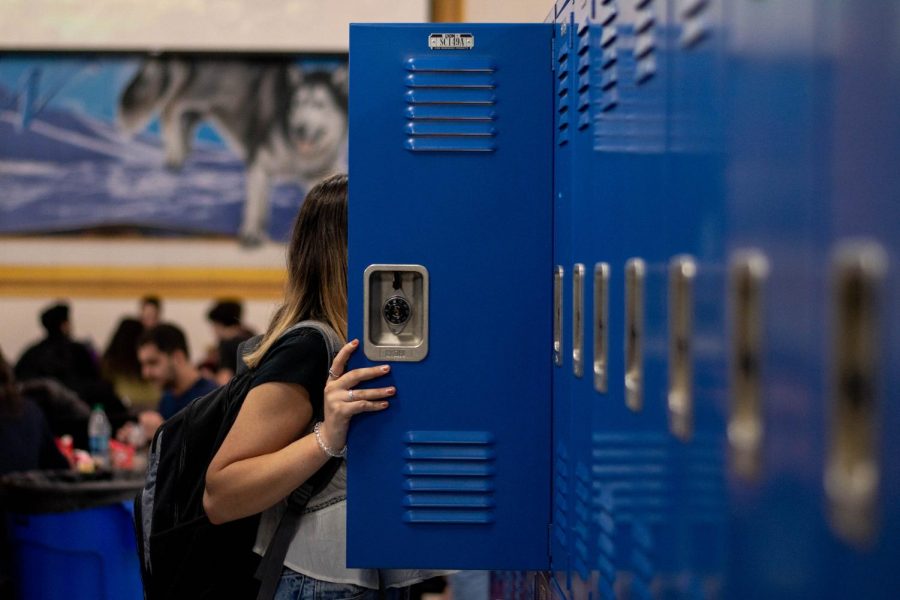 Elena Bellisario
Long before COVID-19 became a pandemic, I made a Pinterest board labeled "SENIOR YEAR." In it, filtered photos of football game outfits, graduation party themes and prom hairstyles filled a gallery of the inevitable, perfect final year of high school. 
The same day my prom dress arrived in the mail, Illinois Gov. J.B. Pritzker announced the closure of public schools statewide until the end of the month. Today, that measure was extended for the rest of the semester, effectively ending our senior year. 
For four years, we studied, practiced and prepared. We traded sleep for stress, all for a moment of triumph in a blue and orange graduation gown. While paling in comparison to the 139,515 lives lost to the disease, the coronavirus' implications have taken away the celebration we've worked toward all our life. Amidst the craze of shoppers stockpiling toilet paper and canned goods, the halls of Naperville North are silent.
The seats in the auditorium remain empty, the school musical cancelled. The water in the pool stands placid, untouched by athletes who should be in the middle of their final season. The lights in the fieldhouse stay turned off, Airband no longer a possibility. 
How many notes will be left unsung, how many buzzer beaters left unshot, how many dances left undanced? For us seniors who worked for four years to play in the starting line up, to grace the front of the stage or to perform with friends, these missed opportunities hurt the most.
The class of 2020 experienced the aftermath of school shootings, witnessed the rise of the #MeToo movement and watched the college admissions scandal unfold, but nothing could have prepared us for the coronavirus, which has impacted every aspect of life as we know it. Senior year is known for having a lot of lasts, but when we walked out of school on March 13, not one of us knew that we had experienced our last day of high school.
This lack of closure has torn at my heart– we will never again go to off campus lunch, leave for early dismissal or be late to math class. Worst of all, we never got to say goodbye: to our teachers, to each other, to the building itself. How cruel, that a disease not only took everything away from us, but took us away from each other. 
I keep questioning "why us?" but come up empty handed in the search for answers. The only truth I can find is that nothing is ever guaranteed in life. We must tell our friends and family that we love them every day, because we never know which day will be our last. When this is over, I hope that the sun will shine brighter, that the birds will sing louder, and that we will have a passion for life like never before. But until then, I urge you to take solace in knowing that this is not the end of our journey. While Naperville North remains closed, we will never forget the memories we made within its walls, or the lives that touched us along the way. While these material moments may be gone, we will experience so much more in our lives.
While our future is unknown, we will never lose each other.
Sincerely,
Rachel Hale and The North Star staff