Taylor Swift's "ME!" is a perfect hit of confidence and creativity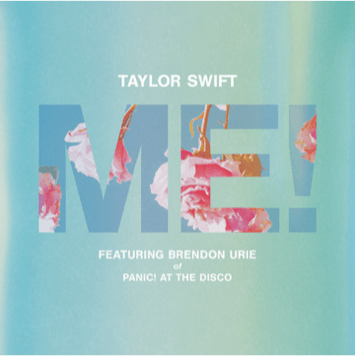 Taylor Swift finally dropped a new single on April 26 after a 17 month hiatus. Entitled "ME!," Swift collaborates with Panic! At The Disco's Brendon Urie in what can undoubtedly be deemed a confident, upbeat jam.
Swift's previous album, "reputation," was an edgy departure from her older albums such as "Speak Now" and "Red," both of which give off "good girl" vibes. Throughout these eras, we listened to Swift sing "Never Grow Up" and "Girl at Home," as she embraced her innocence and naivety. On the other hand, in "reputation," fans saw Swift as a spunky, powerful and fearless (no pun intended) woman. But based on her floral and pastel colored Instagram posts preceding the release of "ME!," it was clear Swift was going back to some old roots with her new music.
Sure enough, the music video for "ME!," which premiered at midnight Eastern time on April 26 and included an exorbitant amount of special effects, such as a snake slithering across the ground before quickly bursting into hundreds of small rainbow butterflies. This is clearly an indicator that Swift is likely done with the snake motif of her "reputation" era and instead focusing on a more carefree aesthetic. And for lifelong fans, who have been with Swift every step of the way, the thought of her channeling her older music feels like a dream come true.
As for the song itself, the lyrics prove that Swift is more confident now than ever before, as she sings "I'm the only one of me, baby, that's the fun of me." Behind the melody, listeners can hear drum beats similar to those from a marching band, adding a catchy beat that will stick with you. In addition, "ME!" is reminiscent of Swift's single "Shake it Off," released in August of 2014, which gives off the mantra of forgetting the haters and being confident with who you are.
While some of Swift's older ballads do have more detailed, symbolic lyrics, "ME!" is not any more inferior than those hits. This upbeat single paired with a creative music video seems to be an exciting precursor for Swift's next era. Bring on TS7!
About the Writer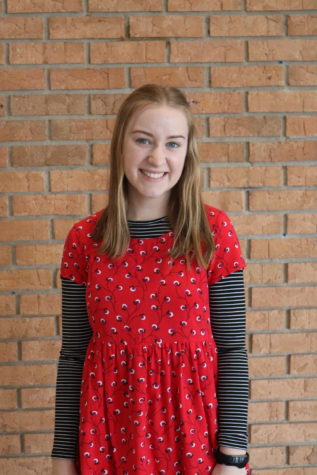 Lauren Guidish, Staff Writer
Lauren Guidish is a senior at Naperville North and is excited for her first (and last) semester working as a staff member for The North Star! She is looking...