2019 Lollapalooza lineup receives mixed feedback
Now that the 2019 Lollapalooza lineup is up and one and four-day passes are on the market, high school students are begging their parents for money and spending their savings to see artists such as Ariana Grande, Childish Gambino and Twenty One Pilots.
Music fans eagerly anticipate the festival in Grant Park, Chicago every year, and the lineup is released months in advance to spread word of the exalted event.
Following the praised 2018 lineup, this year's has already seen backlash from music fans. Artists such as Juice WRLD, Kendrick Lamar, Cardi B, and Lana Del Ray were rumored to attend the festival taking place Aug.1-4, however, they were left out of this year's lineup. This news disappointed some, but others looked on the bright side. Naperville North junior Jakub Siska is excited for the smaller artists who don't receive as much attention when the lineup comes out.
"Just because there aren't as many headliners that people were looking for, doesn't make it a bad lineup," Siska said.
Midwestern music fans are excited about the future performances of Kacey Musgraves, who recently won a Grammy for 'Album of the Year,' as well as Hozier, who just dropped his new album, "Wasteland, Baby!" on Mar. 1.
Compared to the last few years, which were dominated by rap and pop artists, Lollapalooza 2019 will feature many more alternative and indie bands. Senior Sarah Fiedler felt that this new variety was refreshing.
"There are a lot of people saying that it is not a 'Lolla' lineup because there aren't as many rappers or EDM artists. The genre of music that they went with this year is more chill music, something that I personally enjoy," Fiedler said.
With performances from Twenty One Pilots, Lil Wayne and AJR, Saturday passes sold out within 24 hours of their release. However, four-day tickets have been up for weeks and are still up on the market. Last year, four-day passes took only a few hours to completely sell out, and in previous years, they have sold out in minutes, making this year a record low.
While some are turning away from this year's performances after seeing the lineup, others are busy making arrangements for the event months in advance. Despite lineup speculations, the festival is sure to draw in music fans from all over and deliver as one of Chicago's most anticipated events of the year.
About the Contributors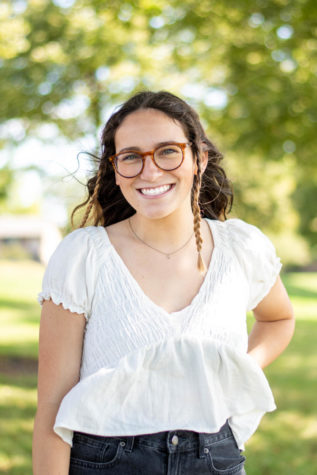 Lauren Somers, Staff Writer
Lauren Somers is a senior at Naperville North and is super excited to continue writing for The North Star for her second year. She can't wait to try...