Column: A guide to Valentine's Day in 2019
Relationships are everywhere this time of year. People tend to flaunt about their successful expenditures of love in their lives when February rolls around. There's no better day to make your love known then on the day dedicated to love, flowers, costly boxes of heart-shaped chocolates and oversized teddy bears — Valentine's Day.
Yet for the many who have not yet found their ideal soulmate, the societal pressures of Valentine's Day can result in a cloud of gloominess rather than the sunshine of love. How important is this day to single and taken people alike, and how exactly do people spend it?
Valentine's Day, of course, is on Feb. 14 of each year, and is said to have sprouted from the ancient pagan festival known as "Lupercalia." This festival was celebrated on Feb. 15 and commenced with the sacrifice of a male goat, a symbol of sexuality. Afterward, Roman priests would be lathered in the sacrificial animal's blood, and goat hide stripped from the same animal would then be used by the priests to whip any women in the premise. The festival also involved random matchmaking of a woman and a man from a jar, who would then be partners for the festival and many times even end in marriage between the two. Lupercalia was later replaced with "Valentine's Day" towards the end of the 5th century. As the years passed, formal messages (Valentines) appeared, and Cupid, the Roman god of love, became a symbol for the day, denoted by his plethora of piercing arrows.
This day's meaning differs from person to person. For some, the occasion is highly significant and planned out to the minute. For others, it's a day that taunts their companionless status and is thus spent with a blanket and Netflix.
Some are spending the holiday just like any other day of the year. Amelia Gericke is a Naperville North junior who is currently single. She has already made plans that are completely unrelated to Valentine's Day.
"The day is not really important to me, I'm going to be doing college visits anyways because we have school off," Gericke said.
Others, like Naperville North senior Reagan Nash, who is also single, are planning a fun night with friends.
"My friends and I are planning on hanging out on Valentine's Day and relaxing with Netflix after," Nash said.
For many couples, the day is a celebration. Stephanie Uribe is a Naperville North junior who is currently in a relationship. She is planning a sentimental day, the likes of which one could probably find in a romantic film.
"We're going to Five Guys, where we had our first date," Uribe said.
Uribe feels that there is definitely a tinge of love in the air on Valentine's Day that lures people into taking part in its festivities.
"The day sparks the idea of doing something for each other or simply being together," Uribe said.
Love is built into the core of our human nature. If we have a whole day dedicated to this, it seems only right to make use of it. People in a relationship should spend that extra dollar, buy the fancier bouquet of flowers that will probably be dead in a day, or even plan a quaint picnic. Money aside, it is the gesture that counts. After all, Valentine's Day is a time for couples, regardless of their age or sexual orientation, to celebrate together.
Being single can be challenging, and that is ultimately a given. One can embrace their singleness and even post an Instagram picture of their night in. Or, one can completely ignore it and act as if the day literally does not exist.
Valentine's Day, after all, is just a day. One day out of a whole year. To some, it is a vital point in their relationship. For others, it's a pajamas and-junk-food type of night. But one thing is certain — being sad is not on the agenda.

About the Writers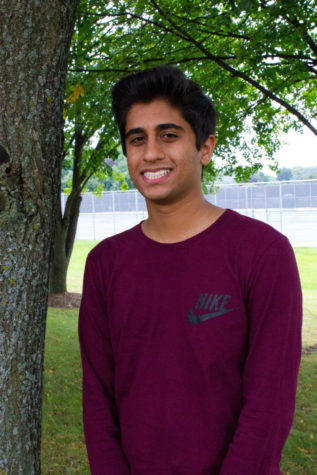 Sahil Tanna, Staff Writer
Sahil is a Junior at Naperville North and is looking forward to exploring his various interests in The North Star. He's been playing tennis since he...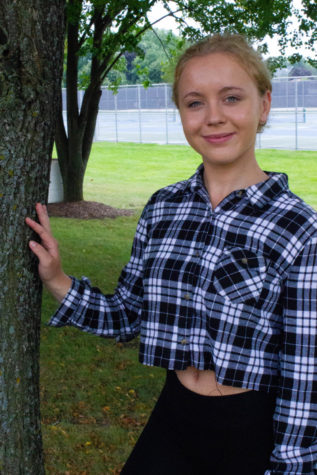 Kathryn Melim, Staff Writer
Kathryn is a stressed-out Junior at Naperville North. She enjoys participating in many different activities, such as dancing, writing, cooking, writing...