The Power of Choice surveys students in lunch periods
Today, The Power of Choice, a campaign that promotes students living substance-free lifestyles, will be surveying students during lunch periods in the cafeteria. The survey provided will ask students about their days, whether or not they feel they make a difference, and why they choose not to drink alcohol.
Sergeant Matt Egan and James Pacetti from the Naperville Police Department, two speech therapists and four students from Connections will be running the booth. Connections is an organization through Naperville 203 that promotes independence in students with special needs, and provides assistance with functional academics, vocational skills, daily living skills, transportation skills, self-advocacy skills and technology education.
Janyce Hamilton, the High School Coordinator for The Power of Choice, says that The Power of Choice intends to make a difference in the student body here at North by gaining insight into how students are doing, as well as spreading their message of alcohol prevention.

About the Writer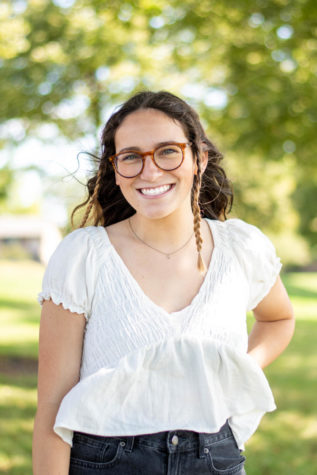 Lauren Somers, Staff Writer
Lauren Somers is a senior at Naperville North and is super excited to continue writing for The North Star for her second year. She can't wait to try...