Huskies take Geneva into overtime but can't pull off win
Tom Welch's game-high 21 points wasn't enough for the Huskies boys basketball team as the Geneva Vikings were able to take down the Huskies in overtime Thursday night.
The Naperville North Huskies (11-7, 3-1) were defeated by the Geneva Vikings (17-1, 5-0) by a final score of 61-56 in overtime.
After a slower-paced first quarter, the Huskies started the second quarter hot, scoring five quick points from a three-pointer by senior Netzah Aldana and a breakaway dunk from Welch. The Vikings were able to match Naperville North's scoring, though, and the game was tied at 23 apiece heading into halftime.
Geneva opened the second half by dominating from the paint and on the glass. The Vikings also successfully covered Welch and led 39-33 after the third quarter. Knowing they had to get something going in a low-scoring affair, the Huskies responded late in the fourth quarter to the Viking's scoring. Juniors Riley Thompson (11 points) and Myles Barry (10 points) led the scoring for the Huskies' comeback in the quarter, and the game headed to overtime tied up at 47 apiece.
"Myles did a great job in the fourth of getting into the paint and getting the kick-out three. That was huge and it opened up the game for us," Welch said.
Despite a three-pointer by Huskie freshman Zeke Williams on the first possession of overtime, the Vikings had a quick answer, and then a few more. Geneva's three-point shooting and free throws, along with successful defense against Welch, powered the Vikings' way to 14 overtime points, and a 61-56 victory.
"It's a game you really want as an athlete," Welch said. "It's a big game and being televised brings out a big crowd on our home floor. We're on the road for a while now, so we'll have to bring our own energy to games, and we've done a good job at that so far."
The Huskies will continue their season by opening a five-game road trip against the red-hot Marian Catholic Spartans (17-2, 5-0) this Monday at 6:00 P.M.

About the Contributors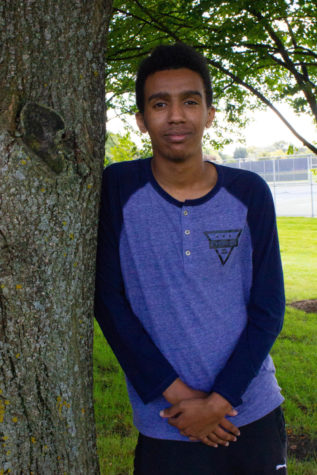 Kirubel Mesfin, Sports Editor
Kirubel Mesfin is a senior at Naperville North High School and serves as the Sports Editor and Multimedia Director for The North Star. He is looking forward...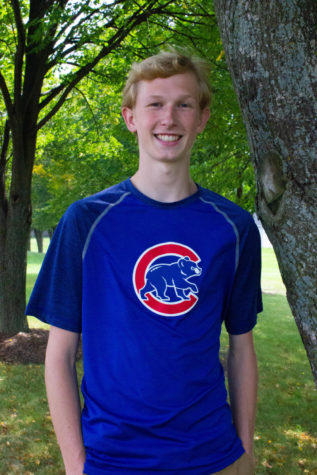 Josh Pietsch, Staff Writer
Josh Pietsch is a senior at Naperville North and is in his first year at The North Star. He is very passionate about sports and is excited to participate...