Huskie soccer claims sectional championship as playoff run continues
The Naperville North boys soccer team claimed their third consecutive sectional championship as they advanced to the Super-Sectional in the IHSA playoffs.
The Naperville North Huskies (23-0, 4-0) defeated the West Aurora Blackhawks (16-4-1, 6-2-1) by a final score of 5-1.
Scoring for the Huskies came through two headers from senior Colin Iverson as well as goals from senior Jacob Vrankin, junior Myles Barry and junior Ty Konrad, who also finished with three assists.
The Blackhawks were able to score on the Huskies' back line in the second half, who have only allowed five goals to date this season.
"We have a little system for how we defend corner kicks and we weren't set up in time for it," senior goalie Tom Welch said. "I just couldn't get to it and they got a wide-open header. At that point in the game [the Huskies led 3-1], I still was fairly confident we were going to win."
This is the Huskies' third consecutive sectional championship, but they have their eyes set on something bigger.
"It means a lot [to win sectionals], but it's not the goal," Konrad said. "We still have more games to play, and we are looking forward to Tuesday."
The Huskies' next game will be played at Lewis University, where the stage only gets bigger and the competition gets better as the playoffs continue.
"That's where it starts to get big time," Iverson said. "It's a college field, the lights are brighter and we are going to be ready for it."
The Huskies will enter the Super-Sectional at Lewis University and will play Lyons Township High School on Tuesday, Oct. 30 at 7:00 p.m.
About the Writer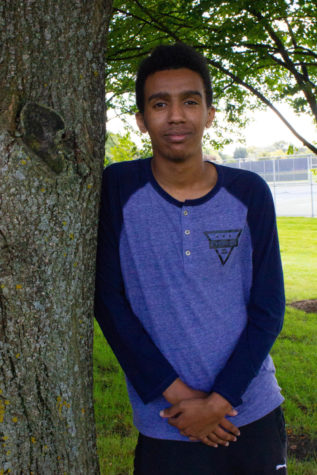 Kirubel Mesfin, Sports Editor
Kirubel Mesfin is a senior at Naperville North High School and serves as the Sports Editor and Multimedia Director for The North Star. He is looking forward...