Operation Snowball fosters team building and meaningful discussions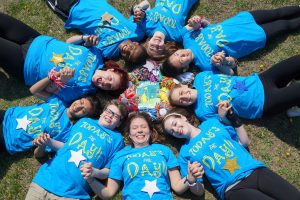 A weekend full of team building, talking in smalls groups, and meeting new friends all mix together to create the exciting experience of Operation Snowball.
More commonly known as "Snowball," the program is held by 360 Youth Services, led by teens for teens. The fall retreat is this weekend from October 26 to October 28.
Students stay for two nights and three days in cabins, usually with six to eight other people. Since students leave on a Friday, it is considered an "excused field trip." The weekend begins with a "meet & greet" and a bus trip to camp, followed up by dividing the participants into small groups for discussion. The small groups are meant to allow participants to open up about controversial topics that teens face today, such as mental health or family life at home. Although Snowball originated as a weekend for drug prevention, it also revolves around youth leadership and empowerment.
Each student participates in a workshop on Friday and Saturday. Workshops range from light-hearted activities such as "Kindergarten," where students can make arts and crafts, to a workshop dealing with strategies to deal with life's challenges and obstacles.
There are 21 student staffers in total from different schools across District 203 and 204. Becoming a teen leader isn't easy, and staffers go through an application and interview process in order to be picked.
Junior Shannon Valle is the only teen leader at NNHS, and says that she has meet many of her best friends through Snowball, many of whom go to Naperville Central and would not have met her otherwise. The impact her teen leaders had on herself and everyone involved in the organization made her feel compelled to become a leader herself.
"100% go into it with an open mind. [Some] people don't go until senior year, [and] a lot of people go their second semester senior year, the last Snowball they can go on. Their biggest regret is not going before," Valle said.
The impact is not only on the teens but also the adults that help make Snowball possible. In fact, almost half of the current adult staff for Snowball are people who attended the weekend as teenagers.
Katherine Klett, a biology teacher at North, explained how the program has opened her eyes about the way she views students and treats them at school. She's now more lenient about late work and making up tests, as she understands that other personal factors can affect students' academics. Klett explained her "Snowball High" that she felt after going on the weekend, a type of giddiness experienced from the environment the program has.
"You have such a good feeling in your heart and you love everybody and you want to change the world," Klett said. 
More on Operation Snowball can be found here. The weekend costs $235, and scholarships are offered to ensure that every student can experience the retreat.
Leave a Comment
About the Contributor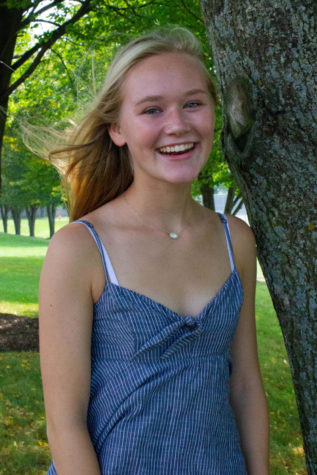 Gracie Cheatham, Staff Writer
Gracie Cheatham is a junior at Naperville North and is thrilled about being apart of the The North Star crew this year. Other than writing and thinking...