Column: Kavanaugh's "life forever altered" by allegations
As I watched Brett Kavanaugh testify on September 27, a strange sense of sorrow washed over me. Not for Dr. Christine Blasey Ford, not for the impending destruction of our legal system, and not for Lindsey Graham's blatant and failed attempt to please our commander-in-chief (although admittedly, that was a sad sight too).
Instead, I felt bad for Kavanaugh. I felt bad that his career had been seemingly destroyed at the hands of an otherwise demure professor from the far reaches of California. I resented the fact that Dr. Ford only chose to revisit her trauma in 2018 — why didn't she bring up her accusations earlier? I lamented the notion that 36-year-old allegations had the power to derail the life and family of an otherwise successful, highly regarded legal authority.
But then I realized that these feelings are what Brett Kavanaugh (and other alleged assaulters of his ilk) rely on. My feelings of sympathy and my inner refrain that being accused of assault is nearly as traumatic as being the victim of assault are the sentiments that place and hold powerful, abusive men in positions of high power (in the case of Kavanaugh) and high regard (best exemplified by the verdict of People v. Turner).
In respect to Kavanaugh's appointment, there's not much, if anything, we can do to prevent him from now presiding over the most important legal cases in our nation. A man who has allegedly flashed and groped young women against their consent has been wholeheartedly affirmed, as if to tell young men everywhere that their behavior toward women and girls can be wiped away with an Ivy League degree and a healthy dose of evasive, accusatory aggression.
Of course, Kavanaugh hasn't been through a trial — just a prolonged, very public job interview. We can't incriminate him for any allegations, regardless of how much we believe Dr. Ford, Deborah Ramirez, and Julie Swetnick. But in a world where women's voices are being elevated, are being recognized for the forces they are and the weight that they carry, it's disheartening that the Senate Judiciary Committee held Kavanaugh's outrage as fact and Dr. Ford's testimony as a mere suggestion.
It's also worth noting that Kavanaugh's ascent to the Supreme Court was supported by women like Senator Susan Collins (R-ME), who refused to fight against the conservative currents of complicitness. Of course, senators are free to vote as they like. Yet, it's important they keep in mind that their constituents are also free to vote as they like, the effects of which remain to be seen in November.
As for Kavanaugh himself, conservatives are furthering the narrative of a "life forever altered" by sexual assault allegations. To that I say, if a Supreme Court appointment constitutes a destroyed life, may we all be so lucky as to face terrible futures.  
From your perspective, how do Dr. Ford's accusations and the ensuing hearings portray and affect teenage life? What are your thoughts about the treatment of Dr. Ford by the Senate Judiciary Committee? What, if anything, can we take away from the hearings' larger focus on drunken college behavior?
Let us know at [email protected], and, if you so please, we'll publish excerpts of your responses in The North Star.
About the Writer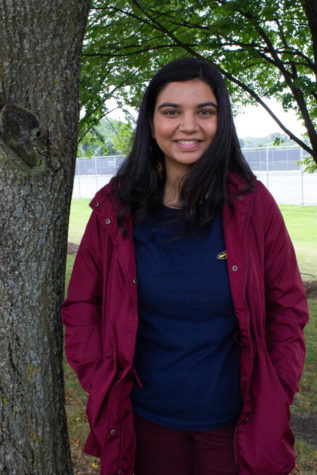 Tanya Iyer, Editorials Editor
Tanya is a senior at Naperville North, and can barely wait to get started with a new year for The North Star! As Editorials Editor, Tanya is responsible...