NNHS football falls late to Batavia
The Naperville North Huskies drop their second straight game, failing to complete a comeback against the defending 7A state champions.
The Huskies (0-2, 0-0) were defeated by the Batavia Bulldogs (2-0, 0-0) by a final score of 41-24.
The Huskies came out strong to open the game, trading scores early with a high-powered Batavia offense. After a poor start to last week's game, the Huskies knew they needed to start this game right if they wanted to give themselves a chance.
"I thought we played a lot better in the first half tonight," Huskie coach Sean Drendel said. "We were aggressive and were attacking in a tough environment. It's never easy on a night like tonight."
Senior wide receiver Matt Heinz also felt that the team's energy improved a great amount compared to last week.
"We came out firing tonight. We knew what we had to do, we just had to execute. We really just came out ready to play," Heinz said.
The Huskies continued with their aggressiveness in the second half, scoring two early touchdowns in the third quarter to tie up the game at 24-24. However, the Huskies couldn't keep up with the top-ranked 7A team in the state, giving up three late scores.
"We just [have to] finish, and we have seen that in the last two games," junior Matt Maschmeier said. "We can win, we just have to finish our games right."
Coach Drendel echoed Maschmeier's thoughts and was pleased with the team's performance.
"We were able to come back, but we just ran out of energy [at the end]. You can't fault our effort, our emotions were great tonight," Drendel said.
Despite not coming up victorious, the Huskies took away a lot to prepare themselves for next week's matchup at Naperville Central, a game the whole team is looking forward to, including senior quarterback Cliff Vickers.
"As soon as this game ended, everyone's talking about Central. It's gonna be a big week of practice, but everyone is looking forward to that game," Vickers said.
Next week's game will be at Naperville Central this Friday with the kickoff set for 7:30 P.M.

About the Writer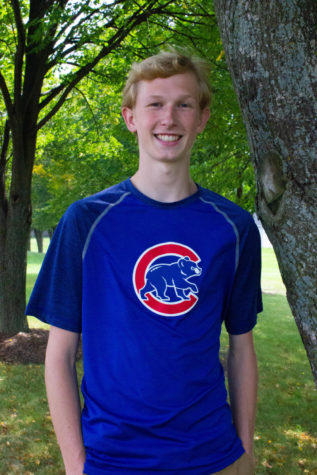 Josh Pietsch, Staff Writer
Josh Pietsch is a senior at Naperville North and is in his first year at The North Star. He is very passionate about sports and is excited to participate...