Annual Senior Fashion Show a fun, unique fundraiser
With the school year nearing the end, events like Airband, prom and other senior festivities present an opportunity for seniors to experience an eventful end of a four year journey.
The 2018 Senior Fashion Show on Feb. 25 at Bobak's Signature Events promised to draw seniors out of their shells for an afternoon of fashion, camaraderie and catwalks. Hosted by the NNHS Booster Club, the show presented a unique opportunity for students to raise money for the NNHS Boosters while simultaneously showcasing formal and casual wear from local Naperville boutiques.
The show' MCs were NNHS seniors Alice Zhou, Andrew Cummings, Karen Hunter, Ella Bochenski, Katie Cahill and Cullen Stone. With over 150 participants, the event drew a large attendance.
The annual Senior Fashion Show, according to NNHS English teacher and Fashion Show Liaison Karen Quinn, is a "volunteer-based organization that helps to fund a variety of clubs, activities and sports at North."
NNHS seniors were awarded an opportunity to participate in the fashion show through a selection process. NNHS Senior Priyanka Balakumar stated that "each club that's relatively large gets a nomination of two people and the coach or sponsor is the person who chooses who gets nominated."
After individual clubs nominated seniors, faculty liaisons (such as Quinn), facilitated dress fittings and provided further information to participants.
"We found out which brand we were wearing at the information meeting in early February but we only had our fitting a few days before the show. The [brand] had us try on a few outfits and chose the one they thought was the best, so the selection process was done randomly," Balakumar said.
NNHS seniors are enthusiastically awaiting the arrival of numerous end of year traditions such as Airband and prom. If the Senior Fashion Show was any indication of what's to come, it can safely be assumed that the Class of 2018 will not only leave as graduates, but also as friends bonded by everlasting experiences.
Leave a Comment
About the Contributors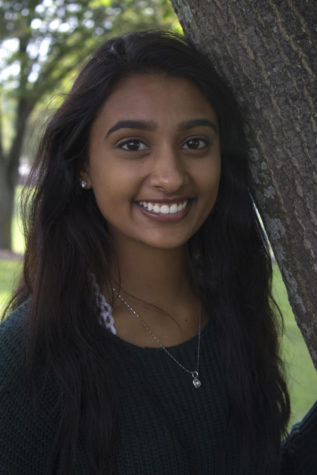 Neha Narayan, Staff Writer
Neha is a senior at Naperville North High School new to The North Star. Aside from her interest in journalism, she works as the Director of Publicity for...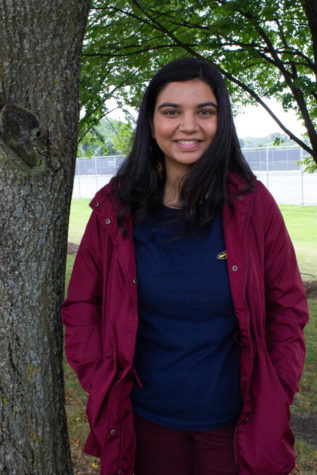 Tanya Iyer, Editorials Editor
Tanya is a senior at Naperville North, and can barely wait to get started with a new year for The North Star! As Editorials Editor, Tanya is responsible...